With our off-site construction model, we design and construct sustainably.
Our industrial, off-site constructive approach helps us reduce delays and the impact of our work on the environment.
It also allows us to provide quality, consistent work.
We want to build quickly, whilst respecting the environment and our client's expectations.
With our construction methods, the duration of a project is reduced by 20 to 30% compared to a normal real estate construction project, even by 50 to 60% with the Ossabois modular approach.
Human and material investment is limited on our projects as the different elements are manufactured beforehand by our teams in factories.
This model reduces environmental impact, disturbances for residents and the risk of accidents.
It always guarantees full compliance with the design and extreme precision in our projects.
Our exclusive equipment, Galaxy Pilot, Activ' Concept, Smart Lighting and active facades guarantee optimal user comfort.
We are strengthening precision in our projects thanks to FullBIM
With FullBIM, we are developing a precise digital avatar for all our projects.
This lets us solve synthesis or safety problems, reduce delays, and increase the performance of our after-sales service whilst putting our BIM Operation to use.
Today, it allows us to produce the future elements of a building by adapting them to each precise situation, as well as to control and coordinate the different project stages, from the design stage to the production stage, in the best possible way.
We are developing new solutions for sustainable construction
The component parts of our buildings are produced in our two factories, Equilab and Paquet Fontaine, and our three precast concrete factories, PREGA, near Toulouse, Colmar and Rouen.
With the integration of Ossabois, a leader in construction with wood in France, we can now develop new low-carbon construction solutions which are a mixture of concrete and wood, in a more environmentally friendly and standardised way.
Safety is our top priority
We have put a rigorous and uncompromising safety policy in place. Whether in factories, on sites or in our offices, it is aimed at all GA employees, suppliers and sub-contractors.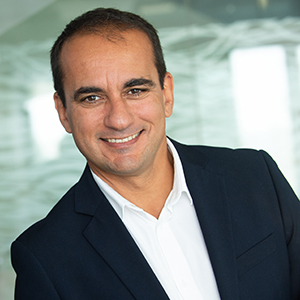 Contact
Kader Guettou
Managing Director, Enterprise Unit