Develop the performance of your property assets with customised management
GA Services, GA Smart Building's Services hub, ensures the global management of your property assets, whether they are produced by GA or not.
Whether it is technical or administrative lease management, GA Smart Building's property management entity implements innovative management tools to improve performance and benefit occupants, clients and owners.
A relationship of trust with a managing partner
With collaborators spread across France in four areas, Rhône-Alpes, South-West, Île-de-France and North-East, GA Services maintains a very close relationship with its clients and tenants.
These men and women make up a human scale and attentive commercial property management hub, at the heart of a group that is well known for its construction expertise.
They ensure the technical control of buildings in all categories of tertiary goods, through four types of responsibilities: technical management; global management: lease management, administrative management and technical management, co-property management and management of shared company restaurants' associations.
Dynamic and relevant property assets management
GA Services' approach aims to improve user companies' attractiveness and increase buildings' asset value by galvanising all aspects of their performance: operational, environmental, financial and use.
As far as operations are concerned, GA Services ensures the provision of the usual technical and operations-related services, from the selection and control of service providers to the management of assistance requests.
GA Services directs the building's professional management in line with the level of service that is required and respecting charge's budgets.
GA Services, as a property assets management service, also brings added value to its clients by accompanying them on projects, from design to delivery, such as the refurbishment of surfaces following a tenant's exit.
Another strong commitment of GA Smart Building's real estate management entity: energy efficiency, with the implementation of consumption monitoring, analysis and optimisation tools.
Acquity, a unique data centralisation tool
Work plan, budgets, service providers, interventions etc., GA Group's property management unit uses the Acquity software, on a daily basis, to read and store all the data concerning a building, and to allow the occupants to monitor the interventions via a dedicated portal.
Data analysis of building management helps clients in their investment decision-making process.
Caroline Loeper
GA Services Director
The proximity relationship we have with tenants is part of our DNA. For the owner, it is a guarantee of good rental status of his building.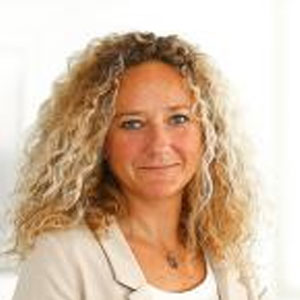 Contact
Caroline Loeper
GA Services Director