Set in Saint-Martin-du-Touch, 500 metres from a future Line 3 metro station, "NOW Living Spaces", designed by Label Architecture and Sight, offers itself as a Campus with 16,000 m2 office building space, across 4 commercial buildings.
The Alten group, the world leader in Engineering and Technology Consulting, which had already selected three projects carried out by GA Smart Building, has leased , the first building of the "Now Living Spaces" Campus. The keys were handed over in July 2020.
The other three buildings, offering surface areas from nearly 3,000 m² to 4,000 m², are in the process of commercialisation.
An office building complex that reconciles well-being and productivity at work
In the everyday, the 1,500 employees awaited can enjoy a dynamic, inspiring work environment surrounded by nature. Designed by Label Architecture and Sight, "NOW Living Spaces" postulates that contact with nature has a beneficial effect on well-being and productivity.
This "biophilic" approach has largely been the inspiration for GA Smart Building, which designed "NOW Living Spaces" to become a green lung. Consequently: the buildings are open and in dialogue with nature.
In order that occupants can make the most of the outdoor spaces, the landscaped park has been equipped with furniture, USB and power outlets as well as Wi-Fi relay points. For those looking to unwind, it also offers a fitness route.
A range of services that facilitates everyday living
Employees can also take advantage of a wide range of services, set in the heart of the campus.
Run in partnership with Elior, the food services unfold across the 1,200 m² of a vast inter-company restaurant, with capacity to serve 800 daily, including self-service and islets with themed bars.
Another cafeteria area is open with extended hours, for those wishing to relax or hold more informal meetings.
A 300 m² outdoor terrace can be used at any time of the day, to enjoy the fresh air, as can each of the lateral metallic staircases in the buildings, which are equipped with recreational terraces.
Sportier users will delight in the 150 m² fitness room, supplemented with personal care rooms, boasting in particular an osteopath and a hairstylist.
A conciergerie space is open to those who want to lighten their everyday load.
Also to be noted is the availability of a 600 m² parking area for two-wheeled vehicles, as well as 380 parking spots set in a silo shape for cars.
Lastly, in keeping with the Campus' "green" spirit, recharging stations have been provided for owners of electrical vehicles.
The sanitary facilities were designed by the GA Design Studio and built by Ossabois, a subsidiary of GA Smart Building, using state of the art modular construction.
A flagship project, and showcase to "Full GA"
The "NOW Living Spaces" campus incorporates all the equipment specially designed by GA Group: the active, breathing dual-skin façade, the Leiga cement structures, and air treatment modules (MTA), both horizontal and vertical.
The sanitary facilities were designed by GA Design Studio and will be built by Ossabois, a subsidiary of GA Smart Building, in accordance with the state of the art in modular construction.
Developed by integrating Galaxy Pilot®, the Centralized Technical Management System powered with Artificial Intelligence developed by GA, the software makes it possible to optimise energy performance while improving user comfort.
This tool has impressed in particular by its effectiveness in technical building management and utilities consumption control.
The Campus design was modelled using FullBIM, the 3D digital model from GA Smart Building, which enables real-time monitoring of all progress on the site.
The first building of the NOW Living Spaces Campus in Toulouse was acknowledged at the 2021 Green Solutions Awards with the "Health and Comfort" Honourable Mention. This prize rewards real solutions already being implemented in buildings, neighbourhoods and infrastructure, helping to speed ecological transition.
The NOW Living Spaces Campus in Toulouse also received the "Smart Building" Award at the INNOVAPRESSE 2021 Developers' Ranking.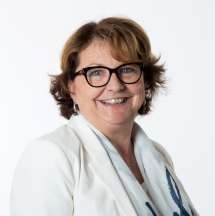 Contact
France Vidal
Director of Business Development South West