One building has just been leased by Alten Group, the world leader in technology engineering and consulting.
Set in Saint-Martin-du-Touch, 500 metres from a future Line 3 metro station, "NOW Living Spaces" offers itself as a Campus with 15,000 m2 office building space, across 4 commercial buildings. One of these buildings has just been leased by Alten Groupe, the world leader in technology enfineering and consulting.
With this campus, designed by Label Architecture and CDA, the aspiration is to offer a dynamic and inspiring work environment by giving future occupants the chance to work in contact with nature, under ideal conditions.
A true green haven, "NOW Living Spaces" was thus designed as a breath of invigorating air, at the heart of Airbus' aeronautical site. The buildings are open structures, designed to engage with nature. So that users gain maximum benefit from the outdoor spaces, the landscaped park will also be enhanced with furnishings and offer a wellness trail. The idea? To blend and facilitate coexistence between ecosystems and offer a living, breathing environment.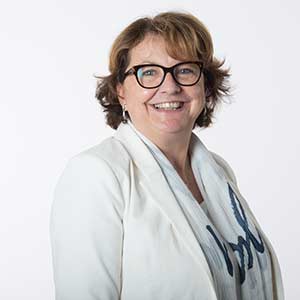 France Vidal
Head of Business Development South West - Rhône Alpes
We are staunch believers in the benefits of the biophilic approach which NOW Living Spaces offers to its future occupants. People need contact with Nature, and when they have it, the benefits on their well-being and productivity are undeniable.
In order to make life easier for its future occupants, the 15,000 m² office building complex was designed with 380-spot silo car park as well as a services area, with bar, cafeteria, gym, concierge and personal care room.
"NOW Living Spaces" has strong environmental ambitions and aims for HQE® certification at the "Excellent" level as well as the new Ready to OsmoZ label for quality of living in the workplace and user comfort.
Thanks to the off-site construction concept, a trademark of GA Smart Building, the first building leased by Alten will be delivered in 2020, only one year after the start of the works, scheduled for Q1 2019.
Sales continued on the 3 other office buildings, spanning 2,900 m², 3,700 m² and 4,000 m².