We have just completed Campus Connect, a 7,300 m² property complex that was acquired by SCPI Affinités Pierre, to be managed by Groupama Gan REIM and leased to Alcatel-Lucent Enterprise, in the Illkirch Innovation Park, near Strasbourg.
Only 10 km from Strasbourg, linked by tramway lines A and E and bus line 67, Campus Connect is located in the dynamic, protected setting of the Illkirch Innovation Park. This unique ecosystem dedicated to innovation brings together a variety of scientific expertise with numerous applications in the fields of healthcare, biotechnology, digital, materials, energy, telecommunications, aeronautics and space.
The new real estate complex will house Alcatel-Lucent Enterprise, a global leader in corporate communication, collaboration, networking and cloud solutions. The building features the latest methods in workplace design layout, in partnership with Artelia and ADD (Ateliers des Demoiselles). The facility will accommodate the research and development teams for Alcatel-Lucent Enterprise's Rainbow cloud collaboration solution, a global unified communications cloud open to connected objects and artificial intelligence. The site also boasts an electronic and acoustic development laboratory for the development of business communication systems and terminals, and it can accommodate other companies looking for office space in the Illkirch Innovation Park.
The architectural project, designed by Studio Montazami, is a landscaped complex built around two office buildings measuring 3,650 m² and 2,900 m², linked by a 200 m² central lobby and a 550 m² 300-seat company restaurant. The buildings' configurations offer views onto the park and the interior promenades. The complex has 294 parking spaces and a bicycle room.
The office floors feature large, floor-to-ceiling windows that offer generous views of the green spaces outside, creating a sense of space. The access forum is located at the intersection of the two buildings, providing a link between the two complexes. Users and visitors will be able to pass through this living space, with areas for meeting and socialising.
The architecture is sculpted by staggered bay windows, creating a permanent dynamic effect. The facades come to life and react to the ambient light, discreetly decorated with random perforations, a reference to computer punch cards.
Smart and efficient, Campus Connect was modelled in BIM from the design phase. The digital model allows the site to be monitored in real-time and compiles all the information relating to the building complex and its operation. The Building Management System (BMS) will be provided by the Galaxy Pilot software, equipped with an artificial intelligence module that provides users with a high level of comfort and streamlined use of energy.
The Campus benefits from our trademark off-site construction method. The structural concrete elements were produced in the GA factory in Sainte-Croix-en-Plaine, then transported and assembled on-site. It also houses tertiary sanitary modules resulting from collaboration between GA and its subsidiary, Ossabois, which were also manufactured off-site in the Ossabois factory in the Vosges region. Thanks to this approach, the project only took 14 months to complete, including the contractor's work.
The complex will soon include a photovoltaic production plant consisting of 810 panels with a surface area of 1,475 m² installed on shaded areas. The annual production will be 350 MWH, equivalent to the annual consumption of 153 inhabitants. Finally, Campus Connect is certified as an HQE sustainable building at the "Excellent" level and has been awarded the "Ready to Osmoz" label.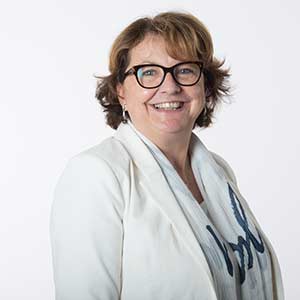 France Vidal
Head of Business Development, Southwest France, GA Smart Building
We are happy to deliver this beautiful real estate complex, the symbol of a shared adventure in many ways. With Alcatel-Lucent Enterprise, which once again showed its confidence in us, and with Groupama Gan REIM, which entered into its fourth acquisition with us. And finally, with Studio Montazami, which is also working on the Cité Universelle in Paris and our future headquarters in Toulouse.