Crédit Agricole Immobilier and the GA Group have just launched a new office building in the Borderouge quarter of Toulouse. Designed by the architectural firm CDA Architectes, the 4500 m² building with three-storeys and a basement level will accommodate the 350 Crédit Agricole Immobilier employees based in Toulouse. There will be 175 parking places, some above ground and some in the basement.
The building is exceptionally well located in the region, steps away from the Borderouge métro station and very close to the vast Carré des Maourines square and the gardens of the Natural History Museum of Toulouse.
All the components of the building's structure and façade will be prefabricated in GA's factories in Labège, then transported to the construction site and assembled. Thanks to this atypical construction method specific to the GA Group, this office building will be built in just 8 months.
Designed to be a pleasant place to live and work, these new-generation offices will be managed by Galaxy Pilot® a system developed by the GA Group. Temperature, light and ventilation will be monitored and adjusted in real time in order to ensure Crédit Agricole Immobilier employees' comfort while minimizing their energy consumption.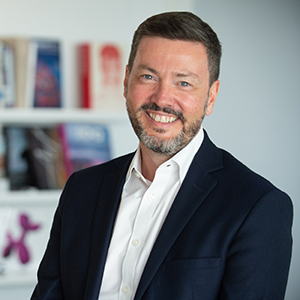 Sébastien Matty
Chairman of GA Smart Building
The new project reflects our conviction that everything must be designed to foster our clients' performance and well-being.
Michel Goutorbe
CEO of Crédit Agricole Immobilier
Like many companies that are moving into this new district, Crédit Agricole Immobilier has decided to group its Toulouse-based teams together in a single building, thereby giving its brand fresh impetus in the city. For us it is a real managerial project.
This new office scheme is aiming to achieve HQE® certification and, as part of an Energy Performance Contract, has a commitment to energy consumption of less than 45 kWh per m² a year for heating, cooling, ventilation and lighting.
The building is scheduled to be completed in April 2017.
Crédit Agricole Immobilier and GA Group were advised by CBRE Advisory teams on this transaction.