The Crédit Agricole Immobilier office building in Toulouse is the result of the property developer's ambition to give employees a latest-generation work environment built to the most modern standards.
Seeking the kind of convenience their Paris headquarters in Montrouge provides, the Crédit Agricole Immobilier teams looked into a number of different sites in and around Toulouse after visiting GA's headquarters, the Agua building. They decided on the recent district of Borderouge, which boasts numerous advantages – a métro line, a bus terminal, a shopping centre and all the conveniences employees expect.
Industrial know-how that guarantees shorter lead times
Works have come to a close after nine months, resulting in a total surface area now available of 4,500 m² in G+2, plus an underground space. This short turnaround time was made possible by a unique construction mode, proprietary to GA Group. All the structural components and the façade were pre-fabricated at GA's factories in Labège, before being transported then mounted on-site.
GA's commitment to environmental performance
The completed site is energy efficient, using less than 45 kWh per square metre a year. The energy performance contract that guarantees this low consumption attests to GA's focus on saving energy and respecting the environment without every losing sight of the comfort and convenience users expect. Designed to be an inviting place to work, these new-generation offices will be managed by Galaxy Pilot® developed by the GA Group. Temperature, light and ventilation will be monitored and adjusted in real time, thereby optimizing the comfort of the Crédit Agricole Immobilier staff while reducing their consumption of energy.
Combining well-being and efficiency at work
Designed in conjunction with the architectural firm Sight, the project aims to give Crédit Agricole Immobilier employees the best possible working conditions. To that end, special attention was devoted to the common areas, whether intended for work or for free time. The addition of a terrace where the 350 employees can enjoy the mild Toulouse climate reflects this resolutely modern approach that echoes the new uses in force in today's working world.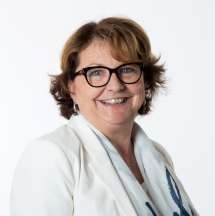 Contact
France Vidal
Director of Business Development South West