22,000 m² of latest generation offices for Safran, in Malakoff
At the end of a developer/investor's consultation, conducted by Safran in 2018, GA Smart Building and Batipart started the construction of a building with 22,000 m² of office spaces in Malakoff. Delivery is expected before the end of 2021.
Drafted by Studios Architecture, the real estate project located at Boulevard Charles de Gaulle in Malakoff blends perfectly into its urban environment and the neighbouring residential setting.
Its facade, which is mainly made of glass, gives a linear and fluid image on the boulevard.
A resolutely biophilic approach
Contemporary and sustainable, the building was designed by GA's teams using a biophilic approach. It will offer its users vegetated balconies, beautiful terraces embellished with an urban vegetable patch and a garden.
Apart from the HQE® Très Performant certification and the Effinergie+ labelling, Safran's future offices in Malakoff aim to gain the "Well" label Gold level
Seven floors of adjustability and flexibility
Spread across seven floors, the property complex offers huge flexible and adjustable office floor spaces, perfectly adapted to new ways of organising work.
Numerous services improve the users' quality of life: concierge services, adjustable meeting rooms, a fitness area, restaurant and cafeteria.
A virtuous and quick construction
Thanks to our off-site industrial approach, the construction of the 22,000 m² offices will be done in record time.
From modelling in FullBIM, via the manufacture of structural elements, facades and comfort equipment in our factories, up to their assembly on-site, we have mastered each construction step.
This unique approach ensures the quality of the work and mastering of timelines, as well as minimising the site's environmental impact and disturbances to residents as much as possible.
The building will be owned by three co-investors: COVEA and ACM, alongside Batipart.
Safran will be the tenant of the future property complex, created by GA Smart Building on behalf of Batipart, through a real estate promotion contract.
For this operation, Safran was advised by Bluebird and Théop's teams.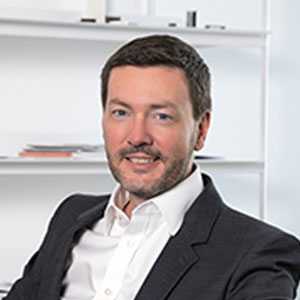 Sébastien Matty
President of GA Smart Building
We are delighted to accompany Safran's development today. The goal of this project is to offer a dynamic and inspiring work environment, by allowing its collaborators to work in the best possible conditions.
Thomas Camus
Batipart's development general manager
This operation is the first investment in the context of the Development fund started by Batipart, at the start of 2018, with its investment partners. Batipart and its partners, ACM and COVEA, are proud to undertake a 22,000 m² virtuous commercial operation, alongside GA Smart Building and Safran - two quality partners. Moreover, this regeneration operation contributes to the urban renewal of the town of Malakoff.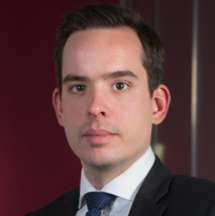 Contact
Victor Katchoura
Programs Manager