GA Smart Building and Batipart are starting the construction of 22,000 m² of offices at Malakoff.
The 'Sale and Lease Back' operation conducted by Safran through a developer/investor tender consultation was won by GA Smart Building and Batipart in mid-2018. The former services site sold by Safran is being demolished to construct a building of nearly 22,000 m² of latest-generation offices that Safran will occupy as tenants before the end of 2021.
Designed by Studios Architecture, the project located on Boulevard Charles de Gaulle in Malakoff has been designed to blend perfectly into its urban environment, with a refined and elegant architectural envelope. The project develops a linear and fluid image on the boulevard with a mostly-glazed facade, while the building at the heart of the urban block is adorned with planted balconies to suit into the neighbouring residential character.
Contemporary and sustainable, the building will offer a truly biophilic approach by offering its users a green work space, with attractive terraces decorated with an urban vegetable patch and a garden at the heart of the urban block.
The operation will be certified HQE® Very Efficient, 'Well' Gold level and Effinergie+ accredited.
The building complex will be developed over seven floors and offers huge modular office floors designed to be adapted to new ways of organising work. Finally, it relies on an active base with numerous services aiming to improve the quality of life in the premises: concierge, modular meeting rooms, fitness suite, restaurant and cafeteria.
Using an off-site industrial approach perfected by GA Smart Building, the 22,000 m² of offices will be constructed in record time. The Group will manage each stage of construction, from FullBIM modelling to factory-based manufacturing of structural members, facade components and climate control systems, as far as on-site assembly. This unique approach thus ensures construction quality and control of deadlines, while also minimising the environmental impact of the construction site and disruption to residents as much as possible.
The demolition work will begin in May 2019 and delivery is expected before the end of 2021.
The building will be held by three joint investors: COVEA and ACM, alongside Batipart.
Safran will be the tenant of the future building complex constructed by GA Smart Building on behalf of Batipart under a Property Development Contract.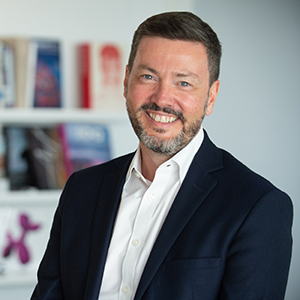 Sébastien Matty
Chairman of GA Smart Building
We are delighted to be supporting Safran in its development today. This project aspires to offer a dynamic and inspiring work environment by enabling staff to work under ideal conditions.
This operation is the first investment made in connection with the Development Fund launched by Batipart with its investment partners at the beginning of 2018.
Thomas Camus
Development Managing Director of Batipart
Batipart and its partners ACM and COVEA are proud to carry out an exemplary services operation of 22,000 m² alongside GA Smart Building and Safran, two high-quality partners. This regeneration operation also contributes to urban regeneration of the Malakoff community.
For this operation, the Bluebird and Théop teams advised Safran.