The third and final building of the Amarantes real estate programme located in Toulouse's Borderouge district was delivered at the end of January 2018. Also the largest in the project, it spans 3,447 m² and will be available for rent in G+2. Two-thirds of the space has already been rented by the Department of Haute-Garonne, which has established a Citizen Solidarity Centre there. At this 3rd building, Les Amarantes, 1,200 m² of the office space remains available for rent.
GA Smart Building started out in the Borderouge district of Toulouse as a pioneer of corporate real estate. The planning permission granted in 2014 involved some 9,000 m² spread over 3 buildings. The buildings were then put on the market and a first lease gave the signal for the construction of the first building of Les Amarantes. The taker turned out to be Pôle Emploi, which occupied 60% of the first building. Borderouge is a large population pool and the employment agency wished to open a branch there. The remaining 40% were subsequently let by Mutuelle Générale, a mutual insurance company, and Greenflex, a start-up specialized in sustainable development.
Shortly thereafter a second tenant was found. It was Dalkia, the leading provider of energy services, which, in the summer of 2015, decided to let the second site in its entirety. Dalkia was won over by the location, which is very convenient to the public transport system, but above all it was GA's vision — a certain idea of user comfort and the environmental pact — that impressed Dalkia. Both buildings were subsequently sold to Affine.
The third and final Amarantes building is also its largest, with 3,347 m², was delivered at the beginning of 2018 and occupied by the Haute-Garonne department, which set up a Maison des Solidarités there, and by the La Poste Group.
Well-being at work, a major preoccupation
On all the sites, GA spares no effort to ensure employees' comfort with specifications such as deep office plates and high-quality materials.
Optimized energy performance
For a company that deals with the environment, offering guarantees that limit energy expenditure is a key point. With the assistance of Galaxy Pilot®, energy use in the site is kept below 35 Kw per square metre a year. The site's consumption is guaranteed under an Energy Performance Contract, proving that GA pays close attention to energy efficiency and respect for the environment without ever losing sight of the comfort users expect.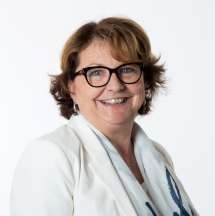 Contact
France Vidal
Director of Business Development South West