The GA Group launches construction of Technopôle, a new 18 500 m² property complex for Schneider Electric.
The new project, situated in the eco-district Grenoble Presqu'île, will enjoy a strategic location in a major economic zone. It is part of the GreenOValley programme, which is set to group the 13 existing Schneider Electric sites together into 5 sites around Grenoble by 2018.
Designed by the architectural firm Arche 5, the "Technopôle" will feature 10.700 m² of office space and 7.800 m² of laboratories. It was designed to become the centre for research and innovation in energy management and will showcase the energy performance technologies Schneider Electric can offer. The complex will accommodate about 450 employees out of the 950 on the site. It will include a restaurant and a modern coffeehouse.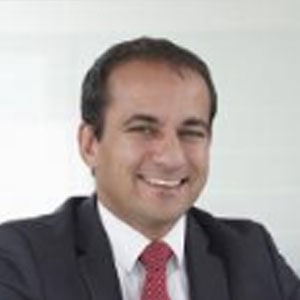 Kader Guettou
Managing Director, Enterprise Unit
For this scheme, we are aiming for the American green building certification LEED Platinum, which is awarded to the most environmentally-friendly buildings in the world. The Technopôle will become one of the few buildings in France to receive this certification.
The scheme is being built entirely in FullBIM®, the 3D digital mock-up developed by the GA Group, from the design stage right up to completion. After handover, the Schneider Electric teams will remain in possession of the mock-up, which will become a tool for coordinating and optimising the day-to-day management and operation of the building.
Works will start on the already occupied site with the construction of the laboratories. Starting in January 2016, works will continue with the construction of the offices.
Final completion will take place on 31 October 2016.
Cabinet d'architectes Arche 5. Crèdits : EMPREINTEVIRTUELLE www.epvb.fr