GA Smart Building is renovating "Gravity": an office building of 10,625 m2, on behalf of Groupe Pierre et Entreprise.
Perfectly located at 35/39 boulevard Romain Rolland, Paris 14th arrondissement, Porte de Montrouge, this building has many attractions. With a surface area of 10,625 m2 to be renovated, the building complex will develop nine floors and offer 110 workstations on each level.
The restructuring of Gravity with a modular architecture will contribute to the well-being of employees, thanks to sustainable, welcoming, and flexible work spaces.
The project will have strong environmental ambitions, particularly through a process of reusing materials during the cleaning phase. It aims to receive BREEAM International Refurbishment & Fill-out 2015 certifications at the "Very Good" level, a WiredScore at the "Silver" level, and the HQE durable building label at the "High Performance" level.
Placing nature at the heart of the project, the aim of situating this building in a landscaped setting can be seen particularly by the presence of trees on the facade and vegetation on the walls, but also through terraces and loggias.
The creation of a 365-m2 rooftop on the 10th floor will offer a panoramic view of all of Paris and will allow for the natural extension of outdoor work spaces, for more friendliness and greater quality of life at work.
Contracting Authority: GROUPE PIERRE & ENTREPRISE
Assistant to the Contracting Authority: BUILDERS AND PARTNERS
Architect: RDAA
Builder: GA Rénovation
Surface area: 10,625 m²
Duration of works: 17 months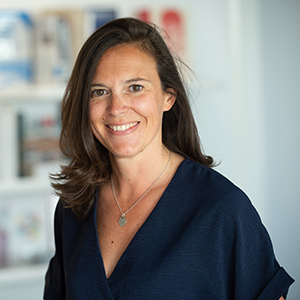 Contact
Élodie Le Breton
Communication, Marketing and Sustainable strategy Director