GA Smart Building is evolving its real estate development business to better meet the challenges of the city of tomorrow.
It will be co-managed by Nathalie Chapuis, promoted to Director of Urban Innovation and Major Projects, and David Rozenberg, who joins GA Smart Building as Director of the Île-de-France Development Division.
David Rozenberg is responsible for sourcing new projects from elected officials, semi-public companies and his professional network, while Nathalie Chapuis is responsible for strategic thinking on the positioning, programming and assembly of GA Smart Building's complex property developments. Together, they aim to develop sustainable and intelligent projects that can have a positive impact on the environment, the city and life.
With a literary background and a degree from HEC, Nathalie Chapuis has six years of experience as a project manager (with the development of the Cité du Cinéma operation in Saint-Denis) as well as three years in Malaysia, where she gained experience in the sector with the e-commerce group, Lazada, before joining the coliving start-up, Urban Campus, in France. In 2017, she joined the GA Smart Building teams as Programme Director and was behind the Cité Universelle project, which won the Réinventer.Paris.2 call for innovative projects.
A graduate in Law, Political Science and Political Communication from the University of Paris 1, David Rozenberg was previously Deputy Managing Director of Roissy Développement, having held several positions within the Roissy area, including Seine-et-Marne Développement. He also worked for the mayor of the 14th arrondissement of Paris and in the office of the Minister for Urban Affairs.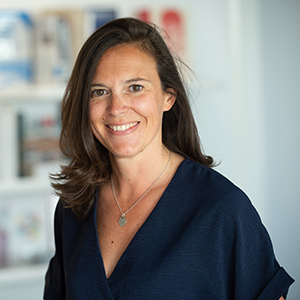 Contact
Élodie Le Breton
Communication, Marketing and Sustainable strategy Director