More than a real estate venture, it is a manifesto project
Cité Universelle was conceived as a symbol of universal accessibility, inspired by Ryadh Sallem, a top athlete, community activist, Social and Solidarity Economy entrepreneur and Paris 2024 Ambassador.
Because to date, in Paris, no sports infrastructure is able to accommodate disabled athletes properly. In France, no hotel has more than 5% of rooms accessible for people with reduced mobility. This led to the idea of a building complex that is intrinsically accessible to all and to all forms of disability.
Much of the inclusive design process begins in the early stages of the project, where the fundamental concepts are decided. Universal accessibility is reflected in the details, taking into account motor, visual, auditory and mental disabilities. It benefits everyone in every respect, thanks to requirements for guidance, lighting, acoustics, safety, simplicity, access to information, etc.
Co-designed by Baumschlager Eberle Architekten and Studio Montazami, the Cité Universelle in Paris was conceived as a new entrance to the city.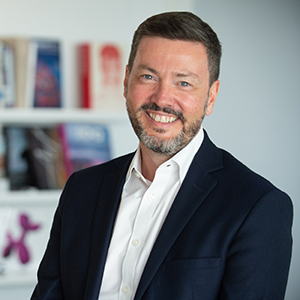 Sébastien Matty
President of GA Smart Building
With Cité Universelle, we are proving that it is possible to build differently
An inclusive, open and respectful ecosystem
Comprising 4 centres, the Cité Universelle will be a place to meet and share, respectful of diversity and an integral part of the district's circular economy.
The sports centre features a multi-purpose sports hall with a surface area of 3,000 m². Of the 1,000 seats, 20% will be accessible to people with disabilities. That's 10 times more than the norm.
Home to the CAP SAAA adapted sports club, this fully modular hall will host national and international competitions and will contribute to the legacy of the 2024 Olympic and Paralympic Games.
The health centre, operated by IPSO Health, will serve the daily needs of Cité Universelle users and local residents, with 8 consultation rooms and staff trained to deal with all types of disability.
The "work'in" centre will house a coworking space and offices that meet the highest standards of accessibility and will be the laboratory of the Handitech association.
The hospitality centre, a 109-room hotel, all wheelchair accessible, including 4 rooms for the severely disabled, will complete this ecosystem.
The rooftop's agricultural production will supply the company restaurant as well as the restaurant and grocery shop on the ground floor, which will be open to local residents and, more broadly, to those living in the Paris region.
All these places will be open to all and have been designed with a view to sharing and multifunctional spaces. For example, the Sports Centre will be used for training in the evenings and at weekends, while during the day it will be used as a fitness centre for the offices and hotel and as a gym for the local schools.
Set within Parc de la Villette, the building will boast an ascending and circular outdoor walkway as well as numerous passageways and terraces.
Cité Universelle, a pioneer in accessibility and environmental labelling
Cité Universelle in Paris will be the first new building to be certified with the highest level of the LA Accessibility Label, issued by CERTIVEA. This label represents the most stringent requirements in terms of accessibility.
The off-site construction approach developed by GA Smart Building and its subsidiary, Ossabois, will also make it possible to reduce nuisance to local residents as much as possible.
Finally, it will be a low-carbon construction laboratory in mixed wood/concrete construction, shared by GA and Ossabois.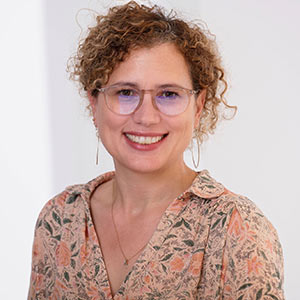 Contact
Nathalie Chapuis
Head of Urban Innovation and Large Projects