GA Smart Building, designer, builder, developer and manager of tertiary buildings, becomes the new 100% shareholder of Ossabois, a company specialising in pre-fabrication and wooden modular construction.
After a good year in 2017 and a major operation for the Group, with the step-up in employee shareholding, now in the majority, at 60%, GA is continuing its expansion.
With nearly 300,000 m² under construction, the year stood out for the delivery of several head offices, in particular that of "Luminem", the head office of the CCMSA in Bobigny and "Sunny", a new regional head office for AXA Normandie, in Isneauville, near Rouen. Both those real estate complexes were delivered in record time.
The Group's diversification strategy, meanwhile, was confirmed by the signing of the first operations in the field of health, with the independent outpatient surgery platform at La Pitié-Salpêtrière Hospital in Paris, and the hotel industry, with the construction of the MOXY Paris hotel and the renovation of the Auteuil Eiffel Tower hotel.
A strategy reinforced by the acquisition of Ossabois
For GA Smart Building, this acquisition contributes to multiple strategic objectives:
Improving the carbon footprint of its operations, by finding new, combined wood/concrete solutions, and thereby getting ahead on future regulations.
Further optimising its construction times by supplementing its constructive approach with Ossabois' modular approach.
Speeding up its development on the residential market, in particular through hotel projects, student residences and mixed operations.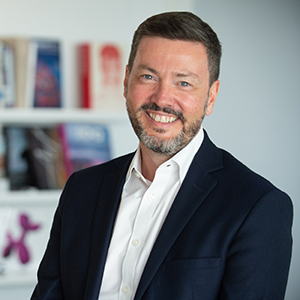 Sébastien Matty
Chairman of GA Smart Building
Our aim is to quickly integrate OSSABOIS in a spirit of mutual contribution of skills and commercial development. It is also our ambition to strengthen our industrial model and consolidate our position as a benchmark player in the dry process and in off-site construction.
GA Smart Building has made significant commitments with regard to OSSABOIS: the present management and employment will be maintained, all the sites & production tools will be preserved, and the company's equity will be reinforced.
Michel Veillon
Managing Director of OSSABOIS
This operation will enable OSSABOIS to enjoy lasting development by strengthening its position on its existing markets all the while offering it new opportunities.