It's begun! The first stone of the future mixed industrial and tertiary complex, to be occupied by Grupo Antolin in Besançon, was laid in the presence of Jean-François Colombet, Prefect of the Doubs region, Marie-Guite Dufay, President of the Burgundy Franche-Comté region, Anne Vignot, Mayor of Besançon, President of the Greater Besançon Metropolitan Area, President of the Syndicat Mixte du Parc Scientifique et Industriel Temis (Temis scientific and industrial park joint association), President of Aktya, David Hammann, Plant Manager, Grupo Antolin Besançon, Patrick Dampenon, Administrative and Financial Director of the Grupo Antolin Lighting Division and François Minck, Deputy Managing Director of GA Smart Building.
In the heart of the Greater Besançon Metropolitan Area, in the Temis technology business park, which specialises in microtechnology, one of the largest Bisontin projects in Franche Comté is underway.
Aktya, the project owner, is having a building entirely made to measure in CPI [Contrat Promotion Immobilier (Real Estate Development Contract)] for its lessee, the international automotive equipment manufacturer, Grupo Antolin. The project aims to combine its four existing sites in the city into a single location and thus accommodate its French subsidiary's 350 employees.
The 18,000 m² ground floor will house production halls (injection, assembly and electronics) and storage halls as well as a research and development laboratory. The second floor will house 4,000 m² of offices.
The property complex to be occupied by Grupo Antolin, designed by CDA Architects, has strong environmental ambitions. It will reflect the best standards and advances in the field and will be E3C1 level as part of the Effinergie 2017 label, i.e. RT2012-20%. In addition, 2,500 m² of photovoltaic panels on the roof will provide energy production that Grupo Antolin will use for self-consumption.
Work began in September 2021 for delivery in October 2022, with areas made available early in September 2022.
This technical prowess is made possible thanks to GA Smart Building's unique construction approach and the integration of the Group's extensive skills, from FullBIM design for the tertiary portion to the prefabrication of structural and façade elements and comfort equipment in its French factories, right through to their assembly on site.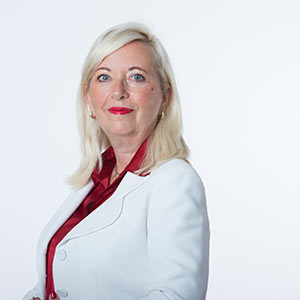 Corinne Deiss
Grand-Est Sales and Development Director at GA Smart Building
We are proud to undertake this project in close collaboration with Aktya, which has placed its trust in us for the second time. This partnership has made it possible to fully meet Grupo Antolin's requirements while complying with Greater Besançon's guidelines, particularly in terms of green spaces and the environment.