To mark the renewal of our partnership with INSA Toulouse, we are signing an agreement designed to accelerate the environmental transition of the real estate industry while promoting the values of openness, diversity and solidarity.
INSA Toulouse and GA Smart Building, a long-standing relationship! We are a "Contributeur Grand Fondateur" (major founding contributor), and as early as 2016, we created the first "Innovation and Construction" teaching and research chair with INSA Toulouse. We share common values of academic excellence, inclusion, and innovation. That is why we are renewing our partnership once again to meet the ecological, technological and societal challenges of tomorrow's world.
By launching the "Building for Life" chair this year, we aim to develop research and training projects to accelerate action on the climate emergency and advance sustainable construction.
This chair will be based on:
A research contract on "Environmental transition of self-compacting precast concrete" with the Materials and Sustainability of Construction Laboratory (LMDC). The aim is to develop low-carbon concretes off-site with a minimal environmental footprint.
A sponsorship agreement supported by INSA Toulouse through its foundation. This will involve supporting the Civil Engineering speciality (new investments and equipment for BIM, support for the wood/concrete pathway, etc.) and the Electrical and Computer Engineering, Physical Engineering and Applied Mathematics specialities (on themes such as digital technology, the environment and smart cities). In addition, we will provide support to the INSATHLON student association.
At the same time, we are strengthening our support and our commitment to solidarity with INSA Toulouse by assisting the Gaston Centre with its Berger Capelle Chair, which promotes diversity, social openness and the inclusion of all groups. GA is initiating two new programmes:
INS'ACCOMPAGNE, which develops alliances with NGOs and associations, allowing students to give their time, for example, in a professional reorientation centre that helps people with disabilities return to work;
Mentorat de Genre (gender mentoring), which focuses on gender equality and women's empowerment in business. With a start planned for 2022, Mentorat de Genre will offer special support to female students who wish to take part in these initiatives.
Finally, we will build on the success of MOOCBIM, the online training tool, free and accessible to all on BIM, which has already trained 11,000 learners, with a new session planned by the end of the year.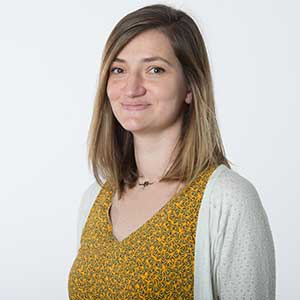 Marine Maffre
GA Smart Building CSR Director
As part of our #weBuildforLife strategy, we are committed to developing projects that have a positive impact on life, on the city and on the planet, which includes supporting the training of students in our sector. We are pleased to renew and expand our support at INSA Toulouse to accelerate the transformation of the real estate industry.