The GA Group and INSA Toulouse have just signed a major founder patronage agreement, thereby jointly creating the first teaching and research chair sponsored by the INSA Toulouse Foundation, the "Innovation and Construction" chair.
Innovation in the construction sector matters to GA. This is why the group has chosen to work alongside INSA Toulouse (Institut National des Sciences Appliquées), lending support to research, training and open innovation. The partnership will be structured into three specific programmes that will be incorporated into the GA Chair in Innovation and Construction.
A Research Programme in 3D Printing and Cementitious Materials, the goal of which is to put forward the formulation of an innovative material and its digital modelling. It will be run by the Chair holder, Aurélie Papon, a researcher and teacher in the department of Civil Engineering at INSA and in the Laboratory of Materials and Durability of Constructions.
The Open Innovation Programme, which is intended to promote innovation and entrepreneurship amongst tomorrow's engineers. Its action is threefold:
support for Fabric'INSA, the Institute's Fab Lab
participation in the operation "48 hours to bring ideas to life"
support for reflections conducted by INSA on the campus of tomorrow, building on the creation of INSA's Smart Campus Challenge.
The Civil Engineering Coaching Programme, the goal of which is to coach the development of new competencies identified as indispensable amongst engineers specializing in Civil Engineering, such as BIM (Building Information Modelling).
To take this subject further and develop the competencies of students and professionals working in the sector, the GA Group and INSA are working in parallel to create a MOOC (massive open online course) in BIM that will be available on line on the site ga.fr in 2017.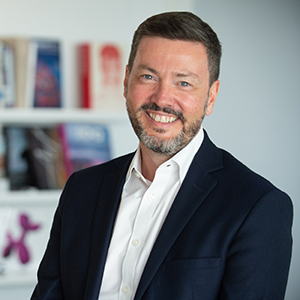 Sébastien Matty
Chairman of GA Smart Building
A great many GA employees are graduates of INSA Toulouse. So the GA Group is delighted to have signed this agreement, which stands as a proof of our determination to renew our commitment to support innovation and entrepreneurship at INSA and to strengthen our support of the major missions of the INSA Toulouse Foundation.
Bertrand Raquet
Director of INSA Toulouse
The INSA Toulouse Foundation is committed to accompanying the development of the Institute in its social responsibilities and its core missions – training, research and technology transfer. Today's challenge is the continuum of collaboration with our industrial partners. The GA Group has integrated this perfectly. We are honoured by this Chair, which aims to promote our talents at the best level in the service of innovation in construction.