With 16,000 m² of new offices in an 8-storey building for rent, Irrigo, alongside Luminem, will become part of the Ourcq Canal Ecocity.
This ambitious urban development project will cover 20 hectares: 140,000 m² of offices, 7,000 m² of shops, 1,200 housing units, 8,000 m² of public facilities and 20,000 m² of public spaces. Ideally located next to line 5 of the Parisian metro (Raymond Queneau station), the Irrigo office building, for rent, will also benefit from fast access to the ring road and to the A3, A86 and A1 motorways.
Office floors available for rent
An ideal geographical situation for a site whose construction will take only 18 months from the date of the lessee's decision. Close to Luminem, which has been occupied since the autumn of 2017, the Irrigo office building, with its elegant façades of concrete, aluminium and glass, decorated with many balconies, bears the contemporary architectural hallmark of the François Leclercq et Associés agency.
Aesthetics dedicated to well-being at work
With a lively ground floor, numerous terraces and balconies, small green spaces provided for employees to enjoy their breaks outside, Irrigo places great importance on nature and visual comfort. Because productivity and well-being go hand in hand, particular care has been given to the work environment and the interior decoration created by Philippe Mirailler of JTPM Architecture (Juan Trindade).
If the glass curtains walls provide natural lighting, there are excellent panoramic views from some façades. This focus on opening out toward the outside is emphasised by the stairs and the landings, glazed on both sides, providing an unrivalled view of the canal on one side, and the green spaces below the Romainville plateau on the other side.
Finally, Irrigo's marketing accompanies a considerable urban redevelopment initiative: in the plan for the reconstruction of the banks, direct access to the cycle path in the course of being built, offering employees the possibility of coming to Paris by bicycle along the Ourcq canal.
Offices for rent and for sale that incorporate GA Smart Building high-tech processes
In terms of equipment, the Irrigo office building for rent and for sale will benefit from GA Smart Building standards, notably with its breathable double-skin façade integrating the processing of air, triple glazing and motorised blinds. Controlled by GAPÉO®, its Centralised Technical Management system with Artificial Intelligence, the Irrigo office building will optimise energy performance without ever losing sight of the expected comfort of use.
Irrigo will also have toilet blocks built off-site in the French plants of Ossabois, a company specialising in wooden modular construction and a subsidiary of GA Smart Building. This innovation is the result of synergies currently being created between GA Smart Building and Ossabois. It allows both the carbon impact and the timescales to be reduced, but also to obtain a consistency of quality and finish that only industrial production allows.
Irrigo, which will aim to obtain HQE® and BREEAM "Outstanding" certification, will reduce its consumption in relation to the RT 2012 criteria by 30%. By promoting eco-construction and eco-management, GA Smart Building will undertake to control expenditure on Irrigo as part of an energy performance contract.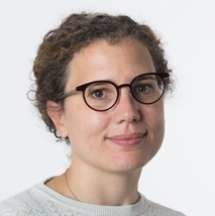 Contact
Nathalie Chapuis
Head of programs