Comprising two office buildings, B-Park A and B-Park B, the B-Park property complex is located just outside Toulouse, in the Vidailhan eco-district in Balma.
Situated in an unspoilt setting, it benefits from excellent transport links: 5 bus lines nearby (35, 51, 74, 84, 106), and metro line A is 15 minutes away on foot. The city centre is 20 minutes away by bicycle, a 5-minute drive from the ring road and 20 minutes from the airport. The Vidailhan eco-district offers public facilities and a range of local shops (including a supermarket, restaurant and bakery). Companies such as Groupama, AG2R, Orange and La Mondiale are already established in the area and, like their customers, enjoy the garden's lush greenery and the Square de Vidailhan.
B-Park A, 4,428 m² of office space to let
B-Park A is developing 4,428 m² of customisable office spaces. The ground floor, first and second floors can be divided into 4 lots, from 277 m²; the top floor can be divided into 2 lots and offers access to a terraced area measuring in excess of 100 m².
B-Park's workspaces have been designed to offer maximum flexibility with modular desks that can be arranged in an open space or in customised partitioned sections. This practical feature ensures everyone can work in the best possible conditions.
B-Park in Balma, a balanced architectural design
The panoramic shape of B-Park, designed by Patrick Charoin + Marina Donda Architects, gives it an elegant and understated architectural and landscape unity.
Bathed in light thanks to the building's south-facing facade, the workspaces offer a highly-appealing view of the building's natural surroundings.
A private rooftop can be installed and landscaped, offering a wonderful place for users to take a relaxing break.
B-Park, a smart, high-performance real estate complex
In line with the sustainable approach that guided the development of the Vidailhan eco-district, B-Park has highly-specific environmental objectives and is aiming for HQE® BD "Excellent"-level certification and the Ready to OsmoZ label for quality of life at work and user comfort.
B-Park is created with the help of FullBIM, the 3D digital model developed by GA Smart Building, which provides a unique insight into the property complex from conception to completion in the factory and on site, right through to commercial operation.
In terms of equipment, B-Park benefits from the expertise of GA Smart Building, notably with the installation of air treatment modules and triple-glazed windows with built-in motorised blinds. By integrating Galaxy Pilot, the control and consumption monitoring software developed by GA, B. Park enables energy performance to be optimised without ever losing sight of the user's comfort.
B-Park B, an office building already occupied by a large company
Alongside B-Park A, B-Park B, with a surface area of 2,700 m² spread over three floors, welcomed its first tenant, Géosys, at its launch in September 2018. The building offers 79 underground and external parking spaces.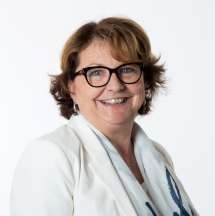 Contact
France Vidal
Director of Business Development South West