Offices are already up for rent in Balma, a municipality located east of Toulouse, in the integrated development zone (ZAC) of Vidailhan. The ZAC is already home to companies such as Groupama and AG2R and offers conveniently-located shops (grocery, restaurant, bakery).
Two office buildings for rent
B. Park B, with surface area of 2,700 m² in G+2, has been delivered in September 2018, after nine months of works. The first lessee, Géosys, has moved in from September 2018. Offering 79 parking spaces in the basement and outdoors, B.Park B was the first of two batches delivered in a programme that totals 7,100 m² in new office space.
Also available for rent, the second office building, B.Park A, will offer surface area of 4,300 m² in G+2.
These two real estate creations, designed with the contributions of Patrick Charoin + Marina Donda Architectes, will benefit from Category 5 ERP (buildings open to the public).
Galaxy Pilot®, guaranteed optimised energy performance
As to the facilities offered, B.Park A and B benefit from the know-how of GA Smart Building, in particular with the installation of air treatment modules, and triple-paned bay windows with between-the-glass motorised blinds. Built with Galaxy Pilot®, the site offers optimised energy performance as well as every user comfort.
The B-Park buildings aim to a HQE certification, level Excellent.
With FullBIM, GA Smart Building stands at the cutting edge of innovation
The project was carried out with the help of FullBIM, the 3D digital model developed by GA Smart Building, which enables a unique understanding of any real estate complex, from design to in-factory and on-site production, all the way to operation.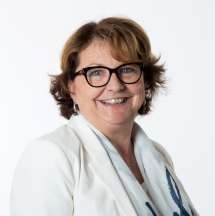 Contact
France Vidal
Head of Business Development South West - Rhône Alpes