Huge. That was the word that immediately sprang to the minds of GA's teams when they won the call for tenders and gained the privilege of producing the ORY4 logistics platform in France.
A mammoth project, to be delivered within the tightest of deadlines
Set on 17 hectares that formerly served as a military base in Brétigny-sur-Orge (Essonne), and covering a surface of 150,000 m², the future "Fulfillment Center" went into construction in early August 2017, after a very tender period.
Informed about GA Smart Building's unique construction approach, which enables it to complete works under the tightest time constraints, ORY4's project consultants incorporated GA Smart Building into the consultation procedure. After an initial bid produced in just three weeks' time, and a number of discussions in the weeks that followed, the project put forward by GA was named the winner. The contract was signed immediately thereafter, on 28 July. And on 2 August, with the summer holidays in full swing, GA's teams began their work on-site.
An industrial platform designed to deliver "just-in-time"
Set on three levels and dedicated to receiving and storing small objects as well as preparing and distributing parcels to France and Europe, the platform will include nearly 8,000 m² of offices and social premises, and a food services area.
Intended to function 24/7, the industrial building will open its doors to 1,300 employees and a stream of 380 lorries daily.
From technical restrictions to timing and beyond: a true challenge for GA Smart Building
For the GA Group teams, the challenge was a significant one: the initial delivery target was set at 11 September 2018, i.e. 13 months of work, in addition to which there were alteration works for a final delivery in May 2019. To manage to keep to these very tight deadlines, they chose to first deliver some 50,000 m² of ground floor space from as early as April 2018, making it possible for the client to start setting up the automation processes. The deadline also required that the teams complete the flooring, technical batches, building enclosure and roofing in advance.
From FullBIM design to the prefabrication of structural and façade components at the GA Smart Building factories, transport by special convoy, on-site assembly and beyond…all the Group's Smart Building expertise was put to work, and in record time. This has been rewarded during the 2018 Tekla France BIM Awards, which awarded the Jury's Honourable Mention to Amazon's logistics platform in Bretigny-sur-Orge.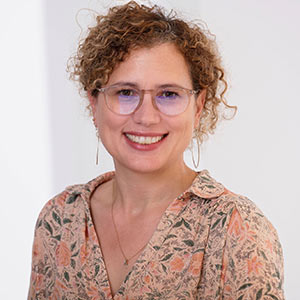 Contact
Nathalie Chapuis
Head of Urban Innovation and Large Projects