The new premises of iXBlue, located in the Technopole Microtechnique & Scientifique science park in Besançon, attest to the GA Group's unique know-how. The 2,500 m² building houses a ground floor devoted mainly to laboratories and an upper floor dedicated to office activities.
GA innovation for advanced space technology
The project began with a call to tender launched by a company specialized in the production de electronic modulators for satellites. These are small, highly sensitive pieces that are fixed in a special alloy of metals, and which can only be manufactured in an environment with controlled hydrometry. To provide optimal conditions for the production cycle of these modulators, GA fitted out the ground-floor with a 350 m² clean room (class  1000, ISO 6 and 7), a 400 m² production area (ISO 8), a 32,000 cubic m/hour air delivery rate and two air handling units, one with 18 000 cu. m/hr and the other with 7,000 cu. m/hr.
Saving energy
With energy costs in mind, the GA Group implemented all the technologies developed by its research team. As a result the building's energy consumption is very low.
The concrete envelope provides good insulation and maximal thermal inertia.
The extremely precise control of heating is achieved with the assistance of Galaxy Pilot® means that energy input can be adjusted based on the occupancy of the premises and which direction they face. Another example of GA know-how is the double flow system which ensures recovery of 83% of the calories carried by exhaust air.
GA also saw to the installation of triple-glazed picture windows with integrated power-operated, controlled Venetian blinds, which provide active, optimal protection against the summer sun. Lastly, light fittings equipped with photometric sensors adapt automatically to the brightness in the room.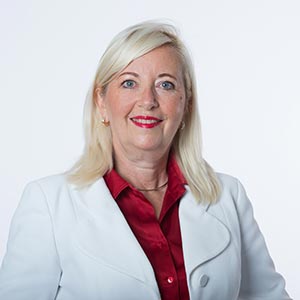 Contact
Corinne Deiss
Commercial Director Real Estate Development Great' Est