The GA Group has just signed for the design and construction of the future headquarters of Chausson Matériaux, the leading nation-wide independent distributor of construction materials.
The move to the town of Saint Alban in the Haute-Garonne will mean that the family-run company will be staying close to its long-established site in Fenouillet.
Designed by CDA Architectes, the programme will be built to accommodate up to 180 employees. This capacity will enable Chausson Matériaux to cope with growth.
All the components of the building's structure and façade will be prefabricated in GA's factories in Labège. The modules will then be transported to the site, where they will be assembled. Thanks to this special method of construction, which is specific to GA, the 3,500-sq m, four-storey office building will take less than seven months to build.
Construction will start in October 2015 and the company is expected to move into the new premises in late April 2016.
Chausson Matériaux chose the GA Group for its new head offices because it values the group's know-how and expertise in providing employees with the utmost well-being. The building's thermal performance is provided by optimal insulation — an architectural concrete façade with a polished finish and triple glazing with integrated power-operated blinds — and reversible air handling modules providing the functions of heating, cooling, dual-flow ventilation and free cooling.
The building will be coordinated by the Galaxy Pilot® system developed by GA. Temperature, light and ventilation will be configured in real time so as to optimize employees' comfort while minimizing energy consumption.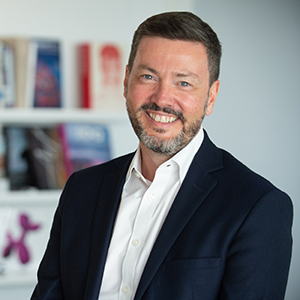 Sébastien Matty
Chairman of GA Smart Building
This new contract strengthens our foothold in the Midi-Pyrénées. We share with our client a concern for employees' well-being and the values of customer satisfaction and respect for commitments.