The project, a complex spanning close to 8,000 m² located in Isneauville, in the ZAC de la Plaine de la Ronce mixed development zone near Rouen, will become the future regional headquarters of a large insurance company. Set to be erected in the heart of a 21,000-m² landscaped park, it will comprise three buildings connected to each other by wide glazed walkways.
The project, the winner of a bid announcement organized by CBRE, will be developed by the GA Group for Midi2i (the Caisse d'Epargne Group) as the investor and owner of the future offices.
Designed by Jean-Paul Viguier Architectes, this new site features an "architecture of encounter" intended to foster interaction amongst employees.
The walkways connecting the buildings have been designed to provide space conducive to quiet thinking and a friendly atmosphere, with meeting areas as well as personal and group work spaces. By the same token, the vertical circulation has been revisited so as to give priority to the use of staircases, which are thereby transformed into spaces for assembly, discussion, and reflection. The main staircase is a major element of the building where employees will quite naturally move around and meet one another. 
Designed to be pleasant to live and work in, these future offices will be managed by Galaxy Pilot® a system developed by the GA Group. Temperature, light and ventilation will be monitored and adjusted in real time in order to optimize the building's comfort and environmental performance. Coupled with the application, the software will allow employees to adjust the parameters of their comfort and act on their energy consumption either from their workstation or remotely, using a tablet or smartphone.
For greater well-being, the office floors will be flooded with natural light owing to their orientation and the transparency of the façades.
In addition, this new site will boast a host of services including a company restaurant, a cafeteria and a gym giving out onto spacious terraces. The garden will be directly accessible from the lobby and the restaurant.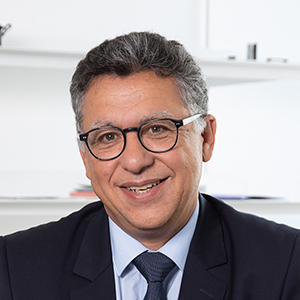 Frédéric CELDRAN
Directeur Général du Pôle Promotion et Services
The goal of this project was to offer living and working environments where employees feel good, have opportunities to interact, and work in the best conditions.
Construction will start in second quarter 2016. Completion is planned barely a year later.
This new site aims to achieve NF bâtiments tertiaires démarche HQE® certification for high environmental quality office buildings.
Architecte: Jean-Paul Viguier et Associés, Architecture et Urbanisme