Stéphane Dalliet, Chairman and CEO of Pitch Promotion and Sébastien Matty, Chairman of GA Smart Building, have just planted the first tree of the future Orange Campus, at a ceremony attended by Patricia Goriaux, Director of Orange Grand Sud-Ouest, Bertrand Jasson, Director of the Orange Group real estate and Vincent Terrail-Noves, Vice-President of Toulouse Métropole and Mayor of Balma.
Located in the municipality of Balma, near Toulouse, the campus will accommodate on a single site, by the end of 2020, some 1,250 employees currently working at different Orange sites around Toulouse. Designed by the agencies LCR Architectes, CCD Architecture and Kardham, it will consist of four office buildings totalling 17,000 m2, including a signal decked out in Orange's colours, a 1,500 m2 building reserved for catering, and a car park. Shaped like a silo, it will be covered with a wooden skin to blend into the landscape.
An inner avenue will interconnect all the buildings and form the heart of the campus. Emphasis will be placed on user comfort to encourage interaction between occupants and offer a lively place, with dynamic, light-filled spaces. An auditorium will also be included in the amenities.
In the centre of a comfortable expanse flooded with daylight, employees will be able to choose between various dining options, enjoying them on a spacious terrace bordered by a body of water. It overlooks a refined outdoor planted area.
With a strong biophilic slant – emphasising well-being and sustainability – the future campus will be enhanced by a particularly green and attentively-crafted park. Designed by landscape architect Julie Poirel, it will include an artificial lake and landscaped gardens. Orange Group employees will be able to work, relax and take advantage of the environment there, with a multi-sports pitch. The project's overall design will make it possible to maximise the number of existing trees conserved.
This campus will be in line with the HQE® Excellent Level and Effinergie + standards.
Stéphane Dalliet
CEO of Pitch Promotion
Pitch Promotion has become a major player in tertiary real estate, whether new or restructured. With many projects successfully executed for major international companies and investors, we are very proud to be building this campus in Balma, for the great company that is Orange.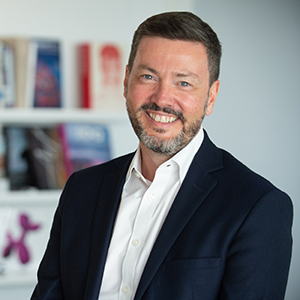 Sébastien Matty
Chairman of GA Smart Building
We are proud to plant the first tree at the future Orange Campus, alongside our partner Pitch Promotion. In addition to the biophilic approach deployed here, this campus reflects our beliefs and was designed to contribute to the well-being and performance of its future users.
Patricia Goriaux
Director of Orange Grand Sud-Ouest
This new campus is a large-scale corporate project that proceeds directly from Orange's nationwide strategy. Our ambition is to offer our employees new working environments that are collaborative, dynamic, user-friendly and, of course, digital. This will enable us to encourage collective work, cross-functionality between teams and to work even more using agile methods to serve our customers.