GA Smart Building is further rolling out its development strategy and has appointed Stéphanie Vondière as Head of Promotion and Development, Rhône-Alpes.
Stéphanie Vondière, 46, becomes Director of Rhône-Alpes Promotion and Development.
Stéphanie Vondière will be responsible for exploring new real estate development operations in the Rhône-Alpes region for GA Smart Building.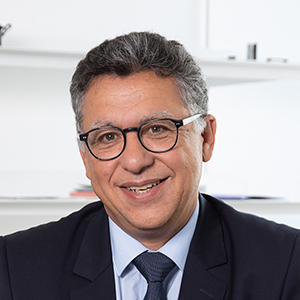 Frédéric Celdran
Managing Director, Development and Services unit
This new position confirms the Group's desire to be present in all of France's major cities, where the real estate market is dynamic.
Stéphanie Vondière was previously Head of Asset Management and Consulting at the Rhône-Alpes Auvergne Office of Poste Immo.
Having called Lyon home for many years, Stéphanie is also the president of Cercle Vendôme, a real estate club in Lyon, founded in 2002, which brings together nearly 100 members, all real estate professionals. She is also a member of RICS France.
An engineer, Stéphanie Vondière holds an HEI (Haute Études d'Ingénieur) degree, which she supplemented with coursework at  ICH Paris (Institute of Law and Economics Applied to Real Estate).