In a joint development with Pitch Promotion, we have provided Orange with its new 17,000 m² Campus, built with a strong emphasis on biophilic design.
Located in Balma, near Toulouse, this campus will bring together some 1,250 employees, previously spread over Orange's 14 Toulouse sites. Moving will start in May, in compliance with the health regulations in effect.
Designed by the LCR Architectes, CCD Architecture and Kardham agencies, the complex is made up of four office buildings, including a signature building in the Orange brand colours. Within the campus centre is a 1,500 m² 720-seat corporate restaurant, opening onto a large terrace and a 200 m² ornamental pond. A wood-clad, 5-level multi-storey car park with 646 places blends perfectly into the surrounding environment. All the buildings are connected by an interior walkway, which serves as the campus' main artery.
Backed by a strong environmental conscience, the Orange Campus, which stands on a former logistics hub, was intended to restore natural harmony to a space where it had disappeared. The campus's lush green grounds are meticulously tended. Designed by landscape architect Julie Poirel, it features a large pond and manicured gardens. Orange Group employees will be able to work, relax and enjoy the environment which includes a multi-sports field. The existing trees have been preserved, and some 300 tall trees have been added.
This landscaping is the project's true DNA, stemming from a strong biophilic approach that promotes well-being and sustainability. The challenge was to design a campus that respects the environment while fostering interaction between its occupants and offering a vibrant place with flexible, comfortable spaces filled with natural light.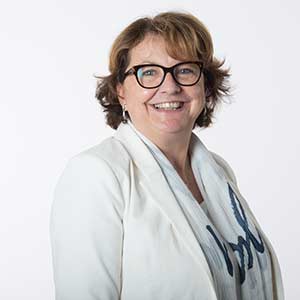 France Vidal
Head of Business Development, Southwest France, GA Smart Building
Climate change is disrupting and threatening our ecosystems and impacting all biodiversity, both fauna and flora. This is the motivation behind our commitment to taking a biophilic approach, working alongside Pitch Promotion, to develop the new Orange Campus, set on the grounds of a former logistics site. Our aim is to create a workspace in harmony with nature. We need to combine the fight against climate change with the fight to preserve biodiversity, and we must act to conserve and regenerate the natural environment at all stages of our projects.
The Orange Campus in Balma is certified HQE® (Excellent level) and Effinergie +. Connected and communicating, the campus also has the Ready 2 Services (R2S) label.