With a total surface area of 7340 m² (6895 m² of offices and 445 m² of shops), the United office building, completed on behalf of Amundi, will be delivered in April 2017 after 18 months of work. Constructed over eight floors, it will accommodate up to 600 employees.
The office building is the result of a contract awarded to GA by Kaufmann & Broad to produce the prefeasibility study for an office construction project on a highly challenging site. Located in the centre of Clichy in the Hauts-de-Seine département, the project lies in a densely built urban area. The geometry of the floor plan was highlighted as particularly complex in the study, given that the plot wraps around housing units. One of the tasks assigned to the construction company would therefore be to minimise sound pollution during the build.
First phase: technical design of the building and project closure
Thanks to its unique industrial expertise, GA was up to the challenge. The issue of limiting sound pollution was solved by assembling the external walls in one of the group's factories and then erecting them directly on site.
An architectural design competition was launched and won by the firm Arte Charpentier. GA acted as technical designer to the architects. A budget was agreed before the building permit was applied for. From feasibility study to filing the permit, this first phase of the project was completed in just six months, between summer 2014 and early 2015, a very short period for service provision of this type.
The second phase would consist of finding investors at the appropriate timing as the site is located opposite the brand-new county court which was in the process of construction. A detailed and technical draft design plan was drawn up. In the summer of 2015, GA signed the works contract which also included a technical consultancy role.
An office building in a highly challenging environment
The project was delivered in April 2017. 18 months were required to complete the United office building. Rigorous compliance with delivery times, advanced technical know-how, management of safety issues, support for subcontractors and the ability to adapt to difficulties encountered below ground – these are just some of the assets that allowed GA to successfully complete this complex case on a strict budget.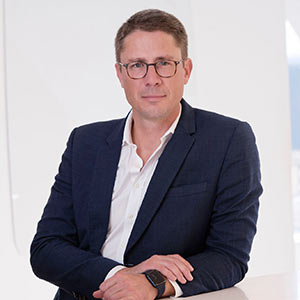 Contact
Sébastien Launay
Head of Corporate real estate