At the heart of a Technological Park, named "Porte de l'Isère", InnovaPark proposes leasehold offices which make the comfort of their users a priority. It is in this joint activity zone that GA Smart Building has signed an agreement for the purchase of 3 plots, with the aim of marketing office buildings designed by CDA Architects and with MINERGIE certification.
Divisible and modular leasehold office floors
The first of 3 buildings to come out of the ground, InnovaPark 1 has a total surface area of 1,800 m² on three levels. A lease for 1,200 m² has been taken by the company Maxizoo, which has made it the headquarters for its animal accessories business. In this building, 630 m² on 3 floors, divisible in 4 lots from 130 m² remain to be marketed.
InnovaPark 2 and 3 are already in the marketing phase and each have adaptable leasehold office spaces.
InnovaPark 2 thus offers a surface area of 1,800 m² divided over three levels with 3 floors of 600 m², each divisible in 4 lots from 110 m².
As for InnovaPark 3, it will have three levels of leasehold offices over 2,500 m², distributed on 3 floors of 800 m², each divisible in 4 lots from 186 m².
Energy performance, a contractual commitment for GA
The three InnovaPark buildings benefit from the latest processes and GA Smart Building's know-how, which combine unmatched energy performance and user comfort. The autonomous air treatment units allow individual adjustment of the heating and air conditioning which is managed by the Active Computer-Aided Management of Energy Efficiency (GAPÉO®) system.
Optimised and economical lighting
The lighting for the office floors comes from lamps with varying light intensity, controlled manually, by remote control or automatically, thanks to a photometric cell that detects absence and adapts the operation of the lighting to the ambient brightness as well as the occupation of the building.
Flexible design and secure access
The buildings have been designed so that slack and heavy currents pass through a plenum of 13 cm. This state-of-the-art equipment allows flexibility of the workstation and a better layout of the workspace. Finally, so that security is no longer an issue, all exterior doors, parking access barriers and the doors of the lots are equipped with electronic locks, as well as an access control connected to the buildings' Centralised Technical Management (GTC).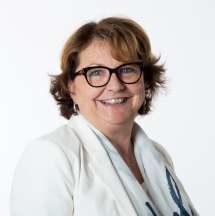 Contact
France Vidal
Head of Business Development South West - Rhône Alpes