Set at the heart of the innovation park in Illkirch-Graffenstaden, Bérénice is a new office building for rent or purchase by GA Smart Building, in an area where the Group has already erected several buildings. The latest addition to the family, Bérénice, will be deployed across a total surface area of 1,845 m² in G+2 and will offer 3 floors of office space for rent, spanning 600 m² dividable into 4 lots, from 120 m².
GA Smart Building's energy commitment
The building's energy management needs are covered using Galaxy Pilot®. This innovative technology combines the use of powerful equipment with computer-run Centralised Technical Management (GTC), which makes it possible to cut back the operating costs of buildings. Energy is thus consumed rationally, while user comfort is concurrently guaranteed.
High-performance GA Smart Building construction processes
To even further reduce energy bills, lighting fixtures equipped with photometric sensors automatically adapt to room brightness. Self-contained air treatment modules enable heating and air conditioning to be individually adjusted. Built into the façade, the modules serve multiple functions: they heat in winter, refresh in summer thanks to air conditioning and/or freecooling, ventilate rooms and eliminate foul air. They also reduce to a minimum the sound disturbances associated with traditional ventilation systems.
An office building built in FullBIM mode
The construction site will be run using the proprietary FullBIM process developed by GA, which includes a digital 3D model that offers, at each stage of the project, an unparalleled degree of intelligence on the buildings. The model, compiling all information about the building and its functioning, will be given to the buyer's teams upon the project's completion.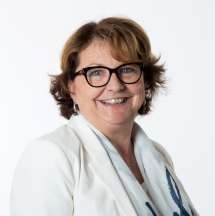 Contact
France Vidal
Director of Business Development South West