Built in just 10 months in Illkirch, this 6,800 m² industrial building contains biotechnology research laboratories and includes an animal housing facility. Extensions have already been studied in order to ensure in advance that the building is set up on the land in the best possible position.
A pure, sun-drenched building that saves energy
Between the laboratories and the offices, a street was built to enable medical trolleys to be moved around the site with ease.
Offices have façade panels made of polished crushed stone, a material imported from Greece that imparts purity and whiteness to the building.
A large patio diffused natural daylight and delimits a relaxation area for office and lab employees.
The offices' energy management is ensured by Galaxy Pilot®. This innovative technology combines the use of efficient equipment with Computer-Aided Centralized Technical Management (CTM), which reduces building operation costs. The system ensures that energy is consumed rationally, while guaranteeing comfort and convenience.
Geothermal energy, the solution adopted for treating air in labs
With its 3,500 sqm of biosafety level P2 and P3 labs, and the need for absolute leak-tightness, this efficient building required creating air treatment using geothermal energy, that is, drawn directly from the water table. This entails extra cost for the project sponsor, but the added expense will have paid for itself after five years of operation.
The labs were built like a high-bay factory building in such a way as to be able to install a technical plenum enabling operation of the air handling system integrated into the surface of the suspended ceilings.
Animal housing facilities, an environment involving major constraints
The animal housing facility features equipment such as leak-tight partitions incorporating a special coating designed to be disinfected regularly, sound-proof rooms, a system of air handling complete with a security system to ensure optimal conditions for clinical trials, anti-rodent wire meshing, and a morgue. Everything was designed to protect the facility's employees as well as the thousand or so rats and mice it houses from any health risk.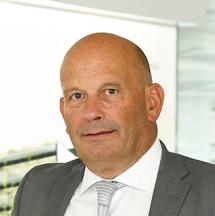 Contact
François Minck
Deputy Managing Director, Engineering Unit