In 2014, GA Smart Building constructed a mixed tertiary-storage building in Guewenheim (68) for the leading beverage distributor in Upper Rhine, Adam Boissons. After 4 years of use, during which the quality of the service provided was confirmed, the head of this family-owned company, three generations old, decided to call on GA Group again to challenge its new real estate project: a storage hall adjacent to offices with a total surface area of 3,300 m², to be built in just 6 months.
Between Adam Boissons and GA Smart Building, a relationship built on trust
The trust relationship in place prior to the project initially qualified GA Smart Building to carry out the land search upstream. Five plots of land were first identified, following which the client gave its preference to the Valff site (67). The GA teams then proceeded to design and construct this mixed 3,300 m² property complex, delivered on time in October 2019. This was a real feat, considering how complex the land proved to be: special foundations had to be deployed to ensure the buildings' safe use.
A full GA office building for Adam Boissons
To ensure the quality of the structures commissioned, GA Smart Building deployed all its construction processes and implemented the off-site industrial approach that makes it unique. The office building was fully modelled in FullBIM, the digital model by GA group. Its structural elements (posts, beams, etc.) were then prepared in-factory before being assembled on the site. Architectonic concrete facades with marble stone cladding, Galaxy Pilot-controlled air treatment modules to optimise the building's environmental and energy performance and more… the Adam Boissons offices are a new showcase for GA Smart Building's construction processes.
The Adam Boissons storage hall, a latest-generation industrial hall that blends inertia and insulation
On the operational end, the industrial hall was built with reinforced and prestressed concrete framing to guarantee stability in the face of fire and good inertia. The insulation, reinforced on the façade and roof, makes it possible to do without heating in winter. At the entrance to the site, a vast manoeuvring yard punctuated by ten or so platforms makes it possible to accommodate the loads brought in by the fleet of trucks owned by Adam Boissons. All the platform frameworks are made of concrete to withstand any impact from trucks. Additional sheltered storage capacity has been anticipated with the construction of an external canopy. Lastly, private individuals are welcome on the site, thanks to a full-flush door at which they can come collect drinks directly.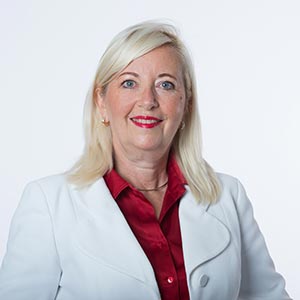 Contact
Corinne Deiss
Commercial Director Real Estate Development Great' Est