Contract signed for an industrial property complex in the Grand Est
It was through a call for tenders that GA Smart Building won the contract to erect a mixed property complex in Lesmenils (54) on behalf of REGA, one of the leaders in beverage distribution in the Grand Est. GA's execution of a similar project for Brasseries Kronenbourg in Obernai a few years ago in the same region, and the good reputation it built through this, was decisive in its being awarded the contract.
An industrial property complex consisting of a single storage hall
REGA chose to acquire the land having recognised that it could group its activities there, on a single site. In accordance with the specifications, GA Smart Building thus built a 6,000 m² hall space offering 11 metres in free height, for drink storage. This hall was designed so that the structure would provide the necessary inertia, while the insulation, reinforced on the façade and roof, would make it possible to do without heating in winter. At the entrance to the site, a vast manoeuvring yard was added so that heavy goods vehicles can move around easily. Until the future extension of the industrial hall, a 500 m² canopy already allows sheltered outdoor storage.
… and a "full GA Smart Building" tertiary building
700 m² of office space, the future home to REGA's head office, extend from the industrial hall. Displaying GA Group's know-how, this tertiary building incorporates all its processes and know-how, in the purest expression of the off-site approach dear to its heart: all the elements are designed and put together in its design offices, before being manufactured and assembled in-factory and ultimately erected on site. The building will house architectural concrete façade panels with marble stone cladding, triple-glazed windows with built-in blinds and air treatment modules that can be controlled individually to provide warmth in winter and cold in summer and allow for the replacement of stale air. Inside, floor-mounted lighting fixtures vary their brightness depending on the natural light and presence of individuals.
Paying special attention to the environment and users' well-being
To lower the building's operating costs, reduce energy spending and ultimately shrink the site's carbon footprint, GA Smart Building deploys its centralised technical management system Galaxy Pilot, which uses artificial intelligence to constantly adapt better to the site's daily realities. In view of REGA's activity, a tasting showroom for customers and a cafeteria with an outdoor terrace have been planned for employees. Last but not least, the site is fully protected and secure.
Designed by Sight, the industrial and tertiary complex was delivered in summer 2020.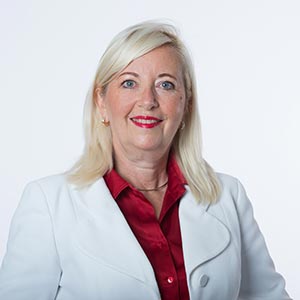 Contact
Corinne Deiss
Commercial Director Real Estate Development Great' Est