Out of the five sites GA suggested for the construction of EBM PAPST's French headquarters, the German company opted for the one located in the ZI Nord industrial estate in Obernai. Some 2,500 m² of offices in a 3-storey building and two high-bay industrial buildings spanning 5,000 m² were built in 2004 by the GA Group, followed ten years later by a 2,500 m² extension.
GA construction and control processes
GA stood out among the host of bidders for the scheme by virtue of its highly competitive quality-price ratio. Then, to give its client full satisfaction, GA implemented some of its most innovative construction processes. The project consisted in building a high-bay facility for the assembly of fans, near which a very high industrial storage facility had to be designed. It had to have 13 metre ceiling clearance and required a storage and retrieval machine, i.e., a computer-guided machine that does not require use of human hands.
Next to these industrial buildings, GA erected an office building, for which it rolled out its Tridal construction process, an assembly of prefabricated triangular slabs assembled on site by means of connectors. The advantage of this process is that it allows for the possibility of creating large floorplates that can be laid out as open-plan offices. This frame devoid of under-girder enabled GA to build a technical raised floor.
Well-being at work and attractive appearance, two constraints that should not be neglected
Back in 2004, before Wi-Fi was the technological innovation that was shared the most, there was an Internet café that was open at all hours, a positive indication of the quality of workplace life.
The building, which is located at the gateway into the city, had to be approved by the mayor of Obernai, who was eager to see his city enhanced by such a structure.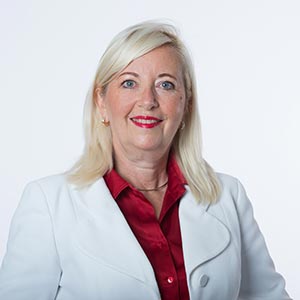 Contact
Corinne Deiss
Commercial Director Real Estate Development Great' Est