This year, 73 winners of BIM Awards from all over the world competed for the Tekla international prize. The Tekla Global BIM Awards spotlight bold projects that stand out for the impressive design and construction of their structures.
A jury made up of experts in the sector designated the winners in each category (commercial property projects, public property projects, industrial property projects, infrastructures, sport and leisure property projects, and student property projects). Each prize rewarded an innovative use of BIM technologies.
"To choose the winners, we emphasized criteria of quality such as feasibility, taking into account the level of information available, the use of different materials, the complexity of modelling, innovative use of BIM, and collaboration," states Ragnar Wessman, director of product architecture at Trimble and a member of the jury.
It is based on these criteria that the GA Group was awarded the prize for the Bordeaux Thales Campus project in the Commercial Property Project category, which concerns office buildings. Moreover, the project was also awarded the jury's Grand Prize for all categories taken together.
The Thales project was built entirely using the FullBIM process, the 3D model developed by the GA Group. The model was used at every stage of the project, in particular in the factory, and provides unique knowledge of the 60,000 square metres that make up the campus.
Upon completion, Thales will be in possession of the digital avatar of the entire complex of buildings. It is a highly visual, user-friendly tool in which users of the site can find all the information related to equipment, user manuals, maintenance guidelines, and warranties.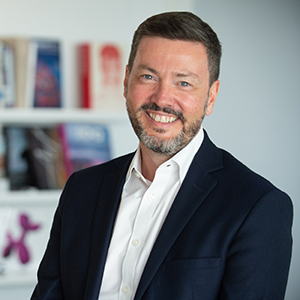 Sébastien Matty
Chairman of GA Smart Building
Innovation is part of GA's DNA. Thanks to our integrated R&D department, GA proposes smart, connected, designer-look solutions and technologies that produce smart buildings at the service of their users. We are proud to be able to develop technological solutions such as FulllBIM and be rewarded for them.