The GA Group launches its iDay® with the start-up Nexenture
On 17 November 2016, the GA Group positions its employees at the heart of its innovation strategy by asking them to express their ideas.
Giving all employees a chance to voice their opinions and bringing them together to focus on the company's strategic plan in order to extract the ideas that will shape tomorrow's company and bring out trends within the organization – these are all possibilities that are made possible by iDay.
For 24 hours all GA employees, whatever their job, management level or geographic location, are invited to submit ideas on strategic themes defined beforehand by the executive committee. The ideas will be posted on a collaborative platform.
This digital solution event developed by Nexenture involves having employees vote on the most relevant ideas and then revealing the identity of the participants who get the most votes.
All these ideas will subsequently be read, classified and rated in terms of priority by Nexenture, and then returned to the GA Group's executive committee. Nexenture emphasizes two types of ideas: "quick wins", which are minor improvements that yield immediate advantages for the company, and "nuggets", which are potential projects of the future for the company.
Several weeks after the event, the GA Group's executive committee will meet as a jury to deliberate and reward the best ideas. The jury will also be tasked with deciding on implementing the ideas and then tracking the progress of the ensuing projects.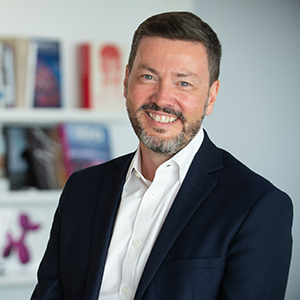 Sébastien Matty
Chairman of the GA Group
Innovation is in the GA Group's DNA. It's a state of mind that shouldn't stop at the doors of the R and D department, but should drive all employees. It must be kept alive in the company. The taste for challenge and the passion for innovation are an inherent part of our values, and we regularly get employees involved in our innovation process. This is why we decided to organize our iDay.
Lucile Balestra
iDay project manager at Nexenture
Running iDay in a group like GA means mobilizing all employees, whether they are in the factory, on construction sites or at the head office, to centre on the company's strategic areas of focus. Making innovation and company strategy everyone's business – that's the meaning of iDay!