The GA Group continues its open innovation initiatives by signing a strategic partnership with IoT Valley.
GA's partnership with IOT Valley is the outcome of their common position on the development of innovative connected solutions. Its purpose is to give the GA Group simplified access to a start-up ecosystem, the goal being to elicit and harvest new ideas, to find innovative solutions, and to achieve greater flexibility and agility in the implementation of these solutions.
An accelerator of innovation, this partnership is part of the forecast watch conducted by the Group to monitor radical changes in real estate. For GA this means anticipating transformations and constantly adapting its range of products and services to trends in lifestyles and ways of working, and to the connectivity of people, buildings and things.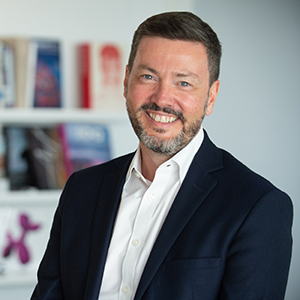 Sébastien Matty
Chairman of GA Smart Building
In the long term, incubating start-ups and forging partnerships will also enable us to continue to instil a culture of innovation in the company, and even to develop 'intrepreneurship' and boost innovation even more. So it is an extremely virtuous circle.
Hervé Schlosser
Chairman of IOT Valley
It's also a virtuous circle for start-ups, for which GA could act as the first client and thereby improve their credibility with banks and future clients.
Indeed, in the context of this partnership, the GA Group undertakes to provide the human and financial means necessary to structure the initiative and develop these start-ups' offerings. This mission will be carried out by the Research, Development and Innovation Department, which has recently been strengthened by the appointment of Rémi Visière at its head.
Sébastien Matty
Chairman of GA Smart Building
Open innovation is a must. This practice enables a virtuous exchange between companies -- which, in my mind, should be constantly transforming and reinventing themselves -- and a start-up ecosystem that masters the most innovative technologies. I am delighted with this partnership with IOT Valley, the foundation stone of a long and productive collaboration. , Chairman of the GA Group