The construction of the Stade Rochelais performance centre testifies to the GA Group's abiding commitment to sport.
The GA Group is building a performance centre in La Rochelle for professional rugby players in the Stade Rochelais club, one of the Top 14 rugby clubs.
The performance centre will be made up of a training centre for the professional section, a team practice centre, and a training field. The building will also house all the administrative management services.
The 2-storey, L-shaped building composed of two wings was designed in partnership with the Architectes Associés Niort firm. At its centre will be a covered 3,000-sqm training field open to the outside. This half-size field will be surfaced with artificial turf, allowing the team to practice in any kind of weather. For the building itself, GA will bring its know-how into play, opting in advance for an all-concrete construction with high thermal inertia, including sandwich panels with integrated insulation, prefabricated in the GA factory, to ensure perfect thermal control.
Designed to train the 40 or so professional players and the young rugby hopefuls alike, the Stade Rochelais performance centre will take 8 months to build. It will be completed in July 2017, in time for the club to commence the 2017-2018 season in the best conditions. The centre will be built on the Plaine des Jeux Colette Besson near the Marcel Deflandre Stadium.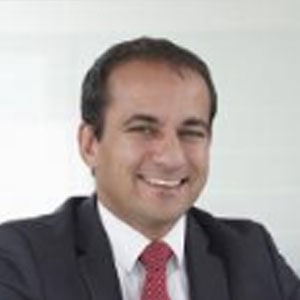 Kader Guettou
Managing Director, Enterprise Unit
It is an honour for the GA Group to be able to build a sports facility like this one. We are all the more involved as we maintain special ties with the sport of rugby, due to the fact that our head office is in the Midi-Pyrénées, at the very heart of the cradle of the world of rugby.