With the arrival of Sophie Meynet, the GA Group strengthens its position in the residential real estate market and its expertise in mixed, multi-product projects. It will develop programmes for new collective housing, home ownership, rental housing, managed residential housing and will also be involved in the conversion of offices into housing.
GA Smart Building has taken a new step in its development, following the acquisition of Ossabois, a specialist in off-site wood construction. This operation was carried out in 2018 with three objectives: to improve the environmental performance of the Group's operations by drastically reducing its carbon footprint, to innovate in the development of new construction solutions, and accelerate its positioning in the residential and mixed-use markets.
The Residential Real Estate team will rely on GA Smart Building's off-site construction expertise to develop new-generation low-carbon buildings and respond to urban ecological issues throughout France.
A graduate of the ESTP with a master's degree in Finance and Real Estate Management from the University of Paris Dauphine, Sophie Meynet worked for 13 years at Linkcity, where she held a succession of operational and management positions. In 2017, she joined the Verrecchia Group as Managing Director to develop the company and establish its position as a real estate developer specialising in cut stone residential operations.
Passionate about architecture, urban planning and landscape, and convinced of the need to change construction methods in the residential sector to meet the environmental challenges set by the Paris Agreement, she naturally turned to the benefits of off-site construction. Sophie Meynet's ambition is to position GA Smart Building as a leader in off-site residential real estate, by drawing on the Group's historical manufacturing know-how and maximising the use of a mix of bio- and geo-sourced materials.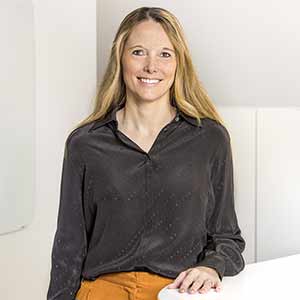 Sophie Meynet
Executive Director of Residential Real Estate at GA Smart Building
I look forward to joining GA Smart Building and getting to know its dynamic and innovative teams. A pioneer in off-site construction in France, the Group has developed a unique construction approach that is revolutionising the real estate and construction sector. I am convinced that this construction methodology is a tremendous lever for imagining a more virtuous, flexible and comfortable habitat of the future, responding to the need to produce quality collective housing within unprecedented time frames. I strongly believe in the relevance of this model to respond to the threefold social, societal and environmental challenge.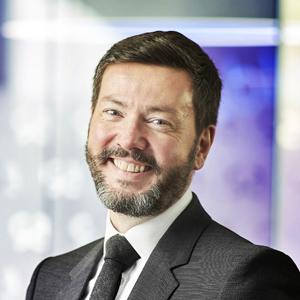 Sébastien Matty
President of GA Smart Building
I would like to welcome Sophie, whose professionalism, energy and commitment will, I am sure, boost the development of the GA Group and help us to accelerate the transformation of the real estate and construction industry.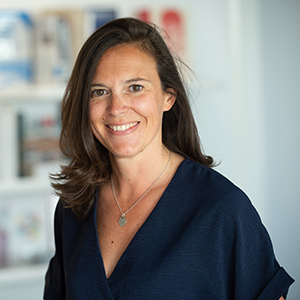 Contact
Élodie Le Breton
Communication, Marketing and Sustainable strategy Director