GA renovated a 19th-century Haussmann style office building in the 8th arrondissement of Paris together with PCA Architecture. The 8-storey building at 20 Rue de la Baume, which includes 2 basement levels, 2 covered courtyards and a terrace, totals 6,600 m². For GA, this complex project involved bringing a historic building into compliance with today's standards.
Major constraints on renovation due to the historic nature of the building
From February 2015 to March 2016, works consisted in major redevelopment of this Haussmann-style building in the heart of Paris. After a phase of scouring and asbestos removal, the GA teams came into play to undertake the structural demolition of the building. It was only after this crucial stage that the overall renovation could be completed. More than 300 m² of floor area had to be demolished to create a patio and a mezzanine level under the existing glass roof, install a concrete staircase to connect all the levels, and put in considerable effort to reinforce the site's thermal and acoustic performance. In all, close to 80% of the woodwork was replaced. Other fit-outs included the creation of a new lift shaft to ensure accessibility for persons with reduced mobility, the installation of a goods lift leading to the dead file room, installation of chilled-ceiling air conditioning and heating, a complete overhaul of low-voltage and intense-current electrical wiring, and the complete conversion of the main architectural sections.
Bespoke solutions in the heart of Paris
A huge constraint stemmed from the fact that the first tenant moved in to the building in December 2015, which meant that the three upper storeys were occupied while renovation works were in progress. To limit sound nuisances, a special entrance was created for the employees. Another specificity related to the location of the work site was the fact that the street was one-way. This made deliveries to the site particularly difficult. A goods lift had to be assembled on the street's right of way to hoist workers and materials. All told a bespoke task, a goldsmith's job carried out even on the mosaics on the lintels by one of the subcontractors.
Bringing environmental performance into compliance
The building was so outdated that it no longer complied with the expected standard of environmental performance. Even so, it was renovated with a two-pronged objective of energy efficiency and preservation of the environment.  The building is connected to the Paris Urban Heating Company (CPCU) and Climespace. So production of heat and cold is collective and based on local resources such as the water of the Seine. As a result, in early June 2016 the building was BREEAM® certified with a Very Good rating, achieving a score of 59.7%.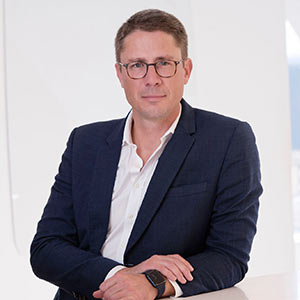 Contact
Sébastien Launay
Head of Corporate real estate