Faced with the prospect of leaving Saint-Ouen due to the future Olympic and Paralympic Village, Groupe Balas, a leading family-owned group in the technical finishing sector, turned to GA Smart Building to acquire land.
After reviewing some fifty sites, Groupe Balas chose the Grésillons district in Gennevilliers. The new Olympe headquarters, a mix of 70% tertiary and 30% commercial, was begun in November 2019 and opened in September 2021.
A building designed in close collaboration with Groupe Balas and the Fuso architectural firm
With excellent access to public transportation (RER C, line 14 and future line 15), Olympe is home to all the offices, logistics and workshops essential to the Balas' in-house production. This 8,400 m² five-storey building is the result of a partnership between the Balas teams, the FUSO architectural firm and GA Smart Building.
The expertise of GA Smart Building was used to build this building complex. The concrete column-beam-floor combination, the architectural concrete facades and the double-glazed windows were produced off-site in the Group's French factories.
In addition, the project was designed in FullBIM, the 3D digital model designed by GA Smart Building, which makes it possible to monitor developments on the site in real-time and to ensure the technical management of the building and control consumption.
A tertiary building that adapts to the needs of its users
In keeping with contemporary uses of tertiary buildings, Olympe includes 900 m² of accessible terraces around a central patio designed as a place for "corpo-working" to encourage dialogue between employees.
On the ground floor, the village square offers a gym, a kitchen and training rooms, etc.
Initially, a multi-storey car park will provide 209 parking spaces. This space can be adjusted in accordance with changes in the building's uses. Thanks to technical conservation measures, the car park can be converted into offices at any time.
In a circular economy approach, the old Balas building was thoroughly examined to identify all the materials that could be reintegrated into the new Olympe headquarters.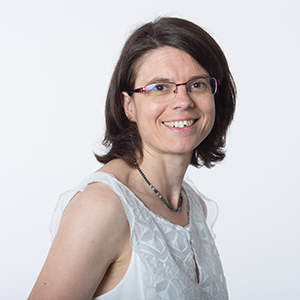 Contact
Laure Delas
Project manager