GA Smart Building is constructing its new head office on the "Piste des Géants", the cradle of civil aviation located near La Halle de la Machine and in the heart of the Toulouse Aerospace urban district. In this mixed urban environment, a space for living, working, culture and leisure, the Group will launch a new generation of buildings that meet the expectations of a post-COVID and post-carbon world.
The future GA Smart Building head office reflects a new way of experiencing the relationship with one's company and workplace
Opening onto the "Piste des Géants", the building's ground floor is designed to be a dynamic space, similar to the lobby of a hotel, offering a range of facilities, including an organic restaurant with a Do-It-Yourself kitchen, a concierge service, a health and fitness area, an auditorium, a library, a shopping area, a bar and more. Innovative and inviting, this vibrant area will feature daily events and entertainment (including breakfasts, conferences, after-work get-togethers, work photoshoots, pop-up events, as well as DIY workshops). It is also designed to host parties and special occasions.
The building features inviting spaces complete with a grand, stunning staircase, lush garden, open views and two rooftops with 360° vistas overlooking the surrounding neighbourhood.  Digital and contemporary artwork has been incorporated into the various spaces, further enriching the user experience.
On each level, star-shaped platforms free up large peripheral spaces that can be used for a variety of purposes and that promote sharing, focus and inspiration, while the central areas are exclusively designed as meeting areas.
The building is also home to a real community, made up of GA Smart Building teams and a new ecosystem of workers in the Now-Pop the Work spaces, run by Now Coworking, an experienced coworking provider that the group welcomes to its head office to bring new energy to the spaces and teams.
GA Smart Building's new head office, a beacon of urban architecture
With its sleek lines and smooth, transparent facades, the GA Smart Building head office is a beacon of urban architecture, designed to interact with La Halle de La Machine and its artistic environment. This project is the result of a unique partnership between two remarkable architectural agencies: Studio Montazami, a French agency, and Tezuka Architects, a Japanese agency working in France for the first time. Together they also designed one of the building's facades as a surface for free artistic expression. Vibrant and innovative, it will regularly host new works of art to share and enjoy with the local community.
Health and well-being at the new GA Smart Building head office
At a time of increasing demand for well-being, the building's concept incorporates elements essential to the health and well-being of its occupants.
Natural light provides numerous benefits. It improves our morale, concentration, the ability to learn and even our sleep.
Largely glass-enclosed, the offices will provide generously lit spaces and breathtaking views over the site's natural surroundings. Breathable façades incorporate mobile screens that protect against external glare from the sun and contribute to the building's energy performance.
Wood is naturally incorporated into this building design. Smart and eco-friendly, it is also a source of well-being for its occupants, offering a calming environment with optimal humidity, thermal and acoustic conditions. Convinced of the benefits of using a biophysical approach to ensure employees well-being and performance, the teams worked with Studio Mugo landscapers to maximise the project's exposure to nature. As a result, the building is set in a dense and vibrant area of biodiversity, allowing vegetation to penetrate "from the outside in", starting with the lobby and climbing to the upper levels.
The rooftops and garden terraces are also designed as open-air spaces for working and relaxing.
Like all GA Smart Building designs, the future head office will incorporate state-of-the-art air treatment modules with external air inlets on each office unit, preventing fresh air from mixing with polluted air. They are designed to provide optimal air renewal and can be regulated to a reduced ventilation speed during periods of low occupancy to deter viruses from settling on the filters. They are easy to program and can be used to quickly and efficiently implement health strategies.
Users, including GA Smart Building employees, who are deeply concerned about sustainable mobility, will finally be able to access the site by bike, bus, train or metro with the completion of the third line. The future bridge, exclusively for pedestrians and cyclists, will cross over the Toulouse ring road and connect the new building to the Canal du Midi.
A low-carbon construction manifesto
Aware of the high environmental impact of real estate and construction, GA Smart Building is developing new solutions to limit the carbon and energy footprint of its building designs.
For these new-generation buildings, it is vital to develop a carbon emissions strategy to reduce our reliance on fossil fuels as much as possible, thereby satisfying the requirements of the RE2020. Bioclimatic design, off-site construction, wooden structures, reuse and installation of high-performance equipment — everything has been thought out to adapt to climate change and enter the era of post-carbon real estate without compromising the occupants' level of comfort or the project's aesthetic.
The new head office aims for energy excellence, taking its cue from Agua – the current head office – which was the first tertiary building in France to obtain the BEPOS (Bâtiment à énergie positive [Positive energy building]) Effinergie® label and which, six years after its completion, continues to produce more energy than it consumes. It incorporates a number of different energy sources and will be managed by the latest generation of Galaxy Pilot software, in addition to an artificial intelligence module. This has been developed with the CEA (Commissariat à l'énergie atomique et aux énergies alternatives [French Atomic Energy and Alternative Energies Commission]), and will monitor the availability of energy sources (geothermal, solar power, etc.), its carbon impact and its cost, with a view to optimise consumption and level out peaks. The project is also a participant in the "NoWatt" tender for projects carried out in the French Occitanie region.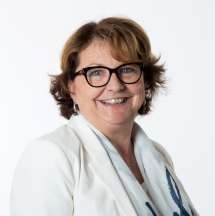 Contact
France Vidal
Director of Business Development South West