Designing a turnkey factory in three weeks is not commonplace. It is actually a very short turnaround time if one considers the amount of work it involves. From the initial contact to the presentation of a preliminary design, it took no longer than that to mobilize the GA teams for this industrial site in the Altaïs industrial estate in Annecy.
Planning permission filed in a month and a half
Reboul, a specialist in metal stamping, had a pressing need for a new factory. The factory in which it was operating had become so obsolete that the company needed a new facility built in record time. The GA Group promptly prepared a sketch of the new site and a technical definition of process needs and the spaces corresponding to these needs. The application for planning permission was submitted a month and a half later.
8 months of construction work
The GA teams then took advantage of the time it took to process the application to refine the specifications and integrate all the building's facilities and industrial equipment. In all, barely eight months elapsed between the start of works and the handover of the factory as a fully operational turnkey facility. Two weeks later production was resumed, and Reboul was able to put its lipstick and mascara tubes on the market.
Controlling energy consumption
To improve its energy performance the site uses Galaxy Pilot®. This innovative technology developed by GA combines the use of energy-efficient equipment with computer-aided centralized technical management (CTM), which reduces a building's operating costs. Thanks to this system, energy is consumed rationally while guaranteeing great user comfort and convenience.
This is a considerable asset for a 6,700 m² factory that also has all the industrial networks for supplying production machinery with chilled water and compressed air.
Reconciling well-being and efficiency at work
Designed to improve the quality of life of employees who are for the most part sedentary, the site houses a break room, a restaurant, and a terrace. The façade, with its generous amount of glass panels, gives the building effective, comfortable natural lighting.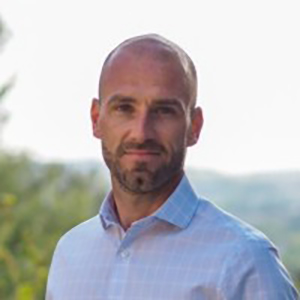 Contact
Thibault Minnaert
Industry Sales Director