Two developments comprising 33 timber-framed houses in Perray Completed-en-Yvelines.
Toit & Joie, the housing association operated by the Poste Habitat Group, commissioned Ossabois, the GA Group subsidiary specialising in off-site construction of wooden buildings, to design and build two property developments in Perray-en-Yvelines. A total of 33 timber-framed three-bedroom houses, each with a private garden, are to be delivered during the first half of 2020.
Eco-responsible wooden construction that blends into its environment
The project, designed by SKP Architecture and set in extensive landscaped grounds, features two clusters of 24 and 9 houses that blend seamlessly into their surroundings. Wood is a noble natural material, providing homes with acoustic and thermal insulation benefits as well as obvious aesthetic charm.
A speedy blend of off-site construction and on-site assembly
Leveraging its off-site construction processes, Ossabois designs and produces structural elements to order at its four French plants, and then assembles them on-site. Construction of the first cluster of homes began in July 2018 with a demolition phase, followed by off-site production of timber-framed elements beginning in November 2018. This manufacturing activity proceeded rapidly, at a rate of two timber-framed houses per week. The prefabricated components were then erected on-site in late 2018, marking the starting point for the on-site interior works phase. Using the same approach, construction of the second cluster of properties began in June 2019, with a target delivery date of May 2020.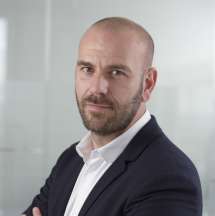 Contact
Jean-Baptiste Laisney
Head of Health Development