The GA Group continues to pursue its development strategy with the arrival of three new directors in the major accounts department set to work alongside Aurélien Ngangue.
Jean-Baptiste LAISNEY is the new Head of Hotel and Retail Development.
His brief is to develop the hotel and retail activity, a new market for the GA Group.
Laisney is a graduate of the business school ESC Tours-Poitiers. He began his career as the head of property management control at Eiffage Construction, then worked at the town planning branch of Eiffage Immobilier, and went on to join the development department of Eiffage Immobilier Ile-de-France.
Vincent TAUPENOT is the new Head of Health Development for the GA Group.
His aim is to create and develop an innovative supply that will meet the specific needs of stakeholders in the health and medical-social field.
Taupenot is a graduate of the engineering and research graduate school École Spéciale des Travaux Publics de Paris. He began his career at Bouygues Construction as sales manager for private health projects in Ile-de-France. He moved on to Setrhi-Setae, a project managing company that is a subsidiary of the ICADE group, which is specialized in designing clinics. Subsequently he became the head of development for that same company, whose name had changed to Artelia.   .
Sébastien LAUNAY joins the GA Group as the Head of Sales Development.
His brief is to reinforce the key accounts department by bringing his experience and skills in office real estate to the position, in order to consolidate and extend the group's sales activity in this sector.
Launay holds a civil engineering degree and began his career in the Bouygues group, where he was in charge of construction sites for the group's private building branch, Bouygues Bâtiment IDF-Construction Privée. He went on to join the sales team, first as head of business and then as head of sales.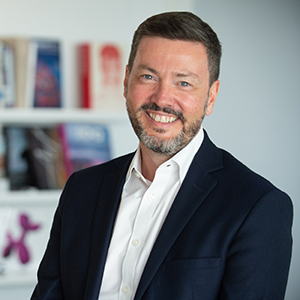 Sébastien Matty
Chairman of GA Smart Building
This organization will enable us to consolidate our presence on the tertiary property market and roll out our know-how in new sectors of activity
Crédits : Graphix Images / Augusto da Silva