GA Smart Building has developed a commercial property for the investment fund Midi 2i in Gennevilliers, in a mixed office and business district on the outskirts of Asnières, not far from the Les Grésillons RER railway station.
After 10 months of construction work, nearly 280 employees of the hearing aid company Audika have now moved into the three-storey, 2,132 sqm building designed by architects Patrick Charoin and Marina Donda. Staff amenities include a 190 sqm cafeteria and 34-space outdoor car park.
Unmatched industrial know-how
Concrete structural elements are factory-produced in accordance with the best practices implemented in GA Smart Building's production system, before being delivered and assembled on site.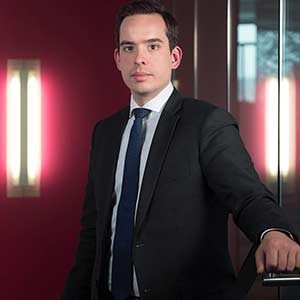 Contact
Victor Katchoura
Deputy Program Director