The French headquarters of the Austrian group Fronius in the city of Roissy in Île de France include 2,000 m² of factory space and another 2,000 m² of offices. Completed in just ten months, the industrial premises house the production of welding equipment and inverters. The complex was built with the help of the Intertec construction process, developed by GA, which was chosen for its long span and fire stability.
Demanding standards in the implementation of the project
With the Austrian company Fronius as project manager, the watchwords were accuracy and quality, perfectionism and durability. In fact it was Fronius's architectural firm that designed the plans of the offices. The French deputy architect's job was to adapt the plans to French regulations and to GA's construction process.
Upstream of the project, every construction component was studied minutely. These stringent demands on the part of the project owner required several trips back and forth to the parent company in Austria.
For example, the Austrian architect had designed a red strip near the logo, which involved making provisions to attach it at an early stage, before the construction site got underway.
GA plans all the work it is involved in so as to be able to subsequently integrate the different building trades that are indispensable to the construction. The ensuing assembly takes on the form of a real puzzle, as each piece needs to be assembled down to the nearest millimetre.
Well-being and efficiency at work
The office building includes work cafés where employees can meet, enjoy a cup of coffee or light refreshment, talk and relax.
The showroom on the roof level is reached via an inner patio where one can see a 400KWc photovoltaic system in the roofing membrane. Set up along this patio are benches and flower tubs, and a glass canopy provides shelter from the elements. Employees are thus ensured well-being at work on a daily basis.
Carefully adjusted acoustics in a noisy environment
Given how close the site is to Paris-Charles de Gaulle Airport, the utmost care was taken with the buildings' acoustics. A sound audit was performed by an acoustics expert and an environmental study was conducted to determine the number of decibels emitted by the airport and by the vehicles on the adjacent expressway. Nothing was left to chance.  The high noise level also led to installing special air treatment to spare users from being subjected to sound nuisance.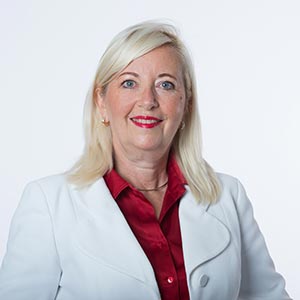 Contact
Corinne Deiss
Commercial Director Real Estate Development Great' Est