The building erected for the occupational health organization Association pour la Santé au Travail de Valenciennes, or ASTAV, houses several medical practices on the ground floor. The first floor is occupied by administrative offices. The, 2,600-m² building took just 6 months for GA Smart Building to complete.
Energy performance at the heart of the design
The building benefits from the GA Group's most innovative know-how, including Galaxy Pilot®. This ground-breaking technology combines the use of high-performance equipment with Centralized Technical Management (CTM), which lowers building operation costs. As a result, energy is used rationally while guaranteeing great comfort and convenience.
Well-being at work
The site's luminosity creates a comfortable everyday work environment for physicians and administrative personnel as well as for patients. Wide picture windows amplify the daylight and contribute significantly to the well-being of all occupants, personnel and visitors alike. In addition, these triple-glazed casements incorporate power-operated Venetian blinds that control the amount of incoming sunlight and ensure a certain level of privacy. Each physician's office has GA air treatment modules. Their functions are three-fold: to heat in the winter, provide air conditioning in the summer, and renew stale air year-round. These solutions are indispensable to the proper daily running of a medical practice.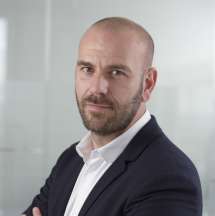 Contact
Jean-Baptiste Laisney
Head of Health Development