EUROSIC has entrusted GA Services with 8 new management mandates for Lyon and Toulouse, representing a total surface aera of 36,600 m².
EUROSIC, a long-standing client of Groupe GA, has renewed its trust in the Services Division for the technical management of its property. Thanks to the extensive knowledge of GA Services of EUROSIC's property in the region acquired over 10 years, the property portfolio now under management comprises 30 buildings distributed between Toulouse and Lyon. These new mandates provide GA Services with the opportunity to create a property manager position in Lyon for the Rhône-Alpes region.
Thanks to its ever more innovative management tools, GA Services manages the operation of buildings across all tertiary property categories, under various mandates, including technical management mandates, as with EUROSIC.
© CAPA Pictures
Marta Grezes
Asset Manager at EUROSIC
It's important our buildings are well maintained, well managed, and that the requests of our tenants are met within reasonable timeframes. The efficient and reactive teams of GA Services have been meeting these requirements for ten years in the regions of Lyon and Toulouse, thereby managing for us tertiary assets of close to 130,000 m² in total.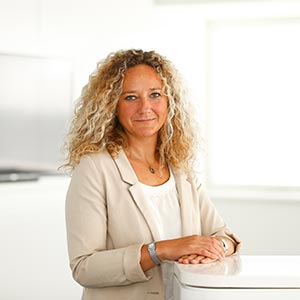 Caroline Loeper
Director of GA Services
The Groupe GA Services Division provides end-to-end and tailored management services for property assets with a constant concern for performance. Our reactivity and the close relations we have with the tenants and owners are part of our DNA. For the owner, it's a guarantee of the good rental condition of its building.