It's time to set course for Brittany, specifically Ile-et-Vilaine, where in September 2017, GA Smart Building filed for a construction permit along the RN164, the four-lane motorway connecting Rennes and Brest, with plans to erect a 12,500 m² logistics platform there.
Located in the heart of the Haute Bretagne Activity Complex, the structure is already available for sale or rent, and will be operational from end-2018. It will neighbour a pre-existing platform sold and operated by the road transport operator TMG since 2016, across a plot exceeding 88,000 m².
The platform will be equipped with a 2,256 m² covered rail junction, which makes it ideally reachable for freight train service. This BI2-category industrial building is subject to registration for ICPEs (listed environmental protection facilities) under sections 1510, 1530, 2662 and 2663. With a 10.5 m clearance height, the building posts tolerable overload of 5 tonnes per m².
Offices and labour facilities will be delivered fully equipped. Designed and manufactured with lacquered aluminium frames, they will benefit from insulating double panes, as well as a Controlled Mechanical Ventilation (VMC) guaranteeing enhanced user comfort.
Other site features include: a reinforced concrete pole structure, a 21 m x 11.80 m frame, a quartz finish slab with point overload tolerance per foot rack of 7.5 tonnes on a 15 cm x 15cm deck, 3% sunlighting, 150 lux lighting on the ground by reflector, propeller aero-thermal heating that maintains indoor temperatures at 5°C when outdoor temperatures are at -7°C, an ESFR sprinkler system, fire-hose cabinets, an exterior manoeuvring area of 35 m and 120 parking spaces for lightweight vehicles.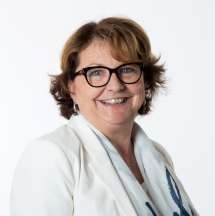 Contact
France Vidal
Director of Business Development South West